Whoops something went wrong
We're having troubles updating this score right now, check back later to try again.
Tuna and sweetcorn mayo jacket potato recipe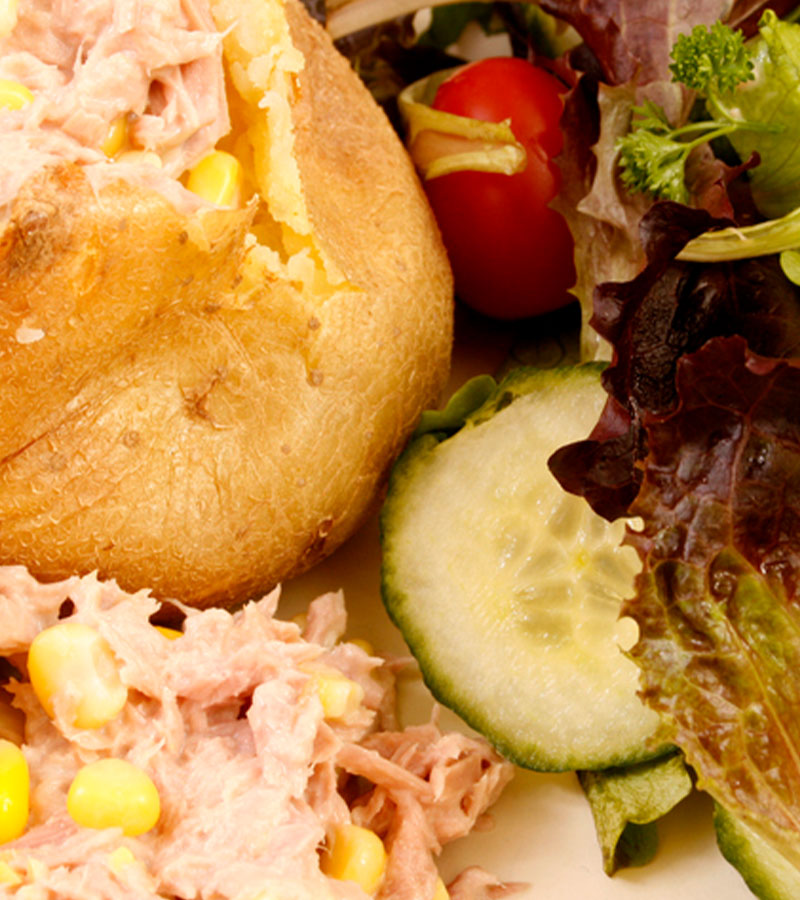 1 baking potato
½ tin of tuna in water, drained
1 tbsp reduced-fat mayonnaise
½ tin sweetcorn in water, drained
1 small wedge of lettuce, shredded
1 small piece of cucumber, sliced
Nutritional information

Nutritional information is not currently available for this recipe.
Wash and scrub the potato, and prick all over with a fork. Put it on a microwave-safe plate and cook in the microwave on full power for 4 minutes.
While the potato cooks, mix together the tuna, mayonnaise and sweetcorn.
Turn the potato over and cook on full power for a further 4 minutes, or until cooked through.
Split the potato open and fill with the tuna mixture. Serve with the lettuce and cucumber on the side.