Kickstart your health
Your health matters. We can help you improve your wellbeing by making healthier lifestyle choices.
You'll find the tools and support you need to quit smoking, get active, and lose weight.
There has never been a better time to kickstart your health. Let's do this!
More ways to kickstart your health
If you want to improve other aspects of your wellbeing, we have more great free tools to support you:
Easy Meals app
Meal ideas, recipes, cooking tips.

Food Scanner app
Find out what's really in your food and drink.
Couch to 5K app
A running app for absolute beginners.
Drink Free Days app
For the days you do not want to drink alcohol.
Active 10 app
Track and build up your daily walks – start with 10 minutes every day!
Our health matters
Better Health – let's do this!

NHS COVID-19 app
Help stop the spread of coronavirus by downloading the official NHS contact tracing app for England and Wales. It's the fastest way of knowing when you're at risk. The quicker you know, the quicker you can alert your loved ones and your community.
Looking after your mental wellbeing
Every Mind Matters has lots of expert advice and practical tips on looking after your mental health and wellbeing, as well as support for parents and children.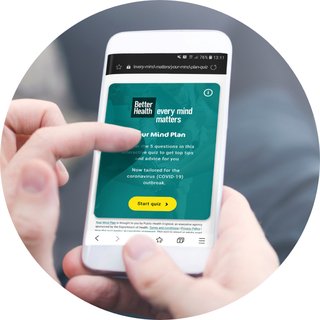 Why you need vitamin D
It's that time of year when our bodies stop making vitamin D from sunshine. To keep your bones and muscles healthy, take a vitamin D supplement every day between October and early March. This is especially important as many of us have been indoors more than usual this spring and summer.
You can get vitamin D from most pharmacies, as well as supermarkets and other retailers. You just need 10 micrograms a day – it's the same for the whole family.