Get active
No matter how much you do, physical activity is good for your body and mind. Adults should aim to be be active every day. Some is good – more is better still.
A daily brisk walk can boost your energy, lift your mood and make everyday activities easier.
Try these tools, tips and special offers to move more every day.
Couch to 5K
A running programme for absolute beginners. Couch to 5K has now helped more than 4 million people start running.
The app:
has a choice of 5 trainers to motivate you
works with your music player
tracks your runs
connects you with other Couch to 5K runners
Couch to 5K can be completed in as little as 9 weeks, or longer if you want to go at your own pace.
Active 10
The Active 10 app records every minute of walking you do (anonymously). Just pop your phone in your pocket and away you go!
The app:
tracks your steps
helps you set goals
shows you your achievements
gives you tips to boost your activity
Did you know walking briskly, even for 1 minute, counts as exercise? What are you waiting for - take your first steps today!
Did you know?
To stay fit and healthy, it's recommended you get at least 150 minutes of moderate physical activity a week, or around 20 to 30 minutes a day.
9 simple tips to move more
Get into a good habit
Set a reminder (you could use the alarm or timer on your phone) to get up and move every 30 minutes during the day. Try stretching during TV ad breaks or pacing around the kitchen while the kettle's boiling.
Leave for lunch
Go get some fresh air and take the chance to unwind at the same time.
Your own stand-up routine
Try standing when you can instead of sitting – even short periods will add up and improve your strength.
Take up a hobby
Active hobbies like gardening or DIY can be great for your mind as well as your body.
Track your progress
Hitting your daily target will feel great! Using tracking apps can help, but even just a checklist on a piece of paper will do.
It's better together
Do something active with friends and family – why not grab a coffee and take a walk around the park?
Go from strength to strength
Strength-building activities – like carrying heavy shopping bags, the gym or yoga – keep muscles, joints and bones strong. Aim to do this at least twice a week.
Reward yourself
Set yourself activity goals and rewards. You could go for a long walk then treat yourself to an episode of your favourite TV show!
Find something you enjoy
Try one of our offers below to find something that's right for you, or check your local leisure centre for classes and activities.
A little help to get you started
There are so many different ways you can increase your activity. We have teamed up with some fantastic organisations to bring you these special offers:
Local Healthy Lifestyle
If you would like information on free classes and activities in your area, contact your local authority to ask about the Local Healthy Lifestyle service. You can discuss your fitness goals and they will advise you on local activities to get you started.
Lose weight
As well as regular exercise, making healthier food choices will also help shed the pounds.
Have a look at our tools and tips on simple, easy ways to eat better.
Why should I get active?
Being active is good for your mind and body. Every minute of activity counts – and the more you do, the more you'll benefit.
Exercise can:
improve your sleep
clear your mind
boost your energy
help with back or joint pain
Exercise can also reduce your risk of developing heart disease, stroke, type 2 diabetes, dementia, Alzheimer's disease and some cancers.
Make a start today – it's never too late!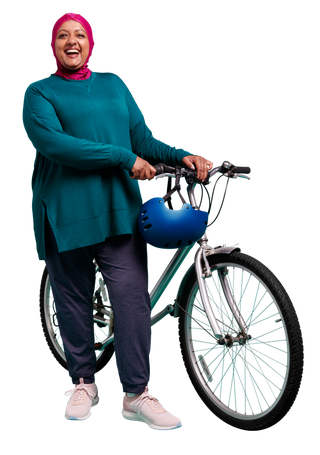 Did you know?
If you're doing more intense exercise, aim for at least 75 minutes a week. This could include:
walking up the stairs
rope-skipping
running
team sports like football, rugby, netball, or hockey
martial arts
Find your online community
Join the Couch to 5K and Active 10 online forums on Health Unlocked to be cheered on by fellow walkers and runners. Make sure you download the apps first!