Food facts
We're here to help you be healthier and happier. Find out more about what's really in the food your family eats.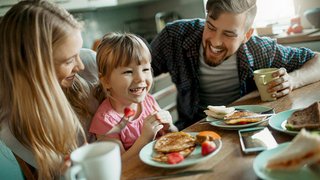 Join today and get new recipes, top tips, tools and loads of other advice straight to your inbox. Millions of families have already made healthier changes – you can, too!

Download the free NHS Food Scanner app
With a speedy scan of your family's favourite foods, you can find healthier swaps for next time you shop.
It's as easy as scan, swipe, swap!