Food facts
We're here to help you be healthier and happier. Find out more about what's really in the food your family eats.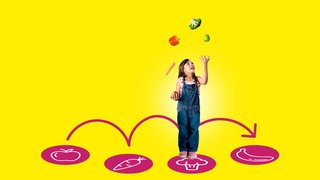 Want the recipe for a healthier family? Over 8 weeks you'll get easy tips from nutrition experts and parents, healthy swaps and tasty recipes on a budget.

Download the free NHS Food Scanner app
With a speedy scan of your family's favourite foods, you can find healthier swaps for next time you shop.
It's as easy as scan, swipe, swap!