Better Health – Healthier Families home
Easy ways to eat well and move more
Welcome to the new home of Change4Life. We have a new name and look, but don't worry – we're still here to help you and your family eat better and move more.
It's time to Shake Up your summer!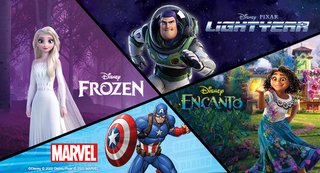 Our free 10 Minute Shake Up games are back to blast your kids off the sofa this summer, with a little help from some of their favourite Disney characters. Play with friends and family, anytime, anywhere!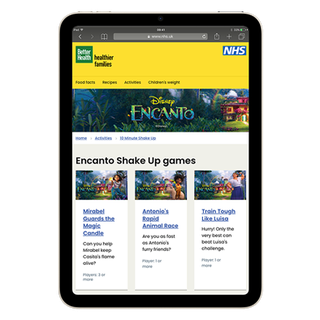 Win an iPad Mini!
Help us improve 10 Minute Shake Up – complete our short survey for your chance to win an iPad Mini. Terms and conditions apply.
Keep an eye on your vitamin D
To keep bones and muscles healthy, everyone should consider taking a daily vitamin D supplement in autumn and winter, when we cannot make enough vitamin D from sunlight.
And some people should take them all year round, including children up to the age of 4 and people who are at risk of not getting enough vitamin D.
Just 10 micrograms a day is all you need – it's the same for kids and grown-ups.

Get the free NHS Food Scanner app
Start finding healthier swaps today!