Better Health – Healthier Families home
Easy ways to eat well and move more
Welcome to the new home of Change4Life. We have a new name and look, but don't worry – we're still here to help you and your family eat better and move more.
A little lunchbox inspiration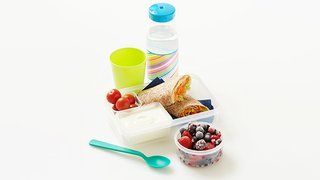 See our easy-to-prepare recipes, as well as loads of simple tips and tricks for healthier, varied packed lunches your kids will love.
Keep an eye on your vitamin D
To keep bones and muscles healthy, everyone should consider taking a daily vitamin D supplement in autumn and winter, when we cannot make enough vitamin D from sunlight.
And some people should take them all year round, including children up to the age of 4 and people who are at risk of not getting enough vitamin D.
Just 10 micrograms a day is all you need – it's the same for kids and grown-ups.

Get the free NHS Food Scanner app
Start finding healthier swaps today!