Healthier snacks for kids
We know it can be difficult to know what to do when it comes to snacks, so we have lots of tips and advice to help you make and buy healthier options.
Fruit and veg snacks are always the best choice, but if the kids are having packaged snacks, just remember to aim for 2 a day max.
Be snack smart and help cut back with these quick and easy ideas.
Quick homemade snack ideas
DIY snacks can be healthier and often cheaper than packaged ones. Making them with the kids can also be lots of fun and a great activity to do together.
Give these great, easy-to-prepare snack ideas a try today!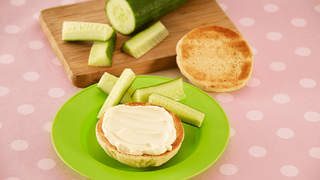 Muffins with cream cheese and cucumber sticks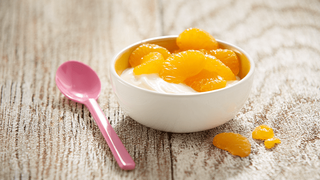 Yoghurt with mandarin segments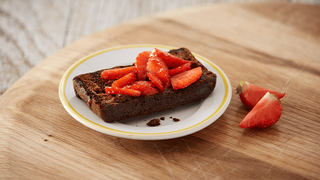 Toasted malt loaf with strawberries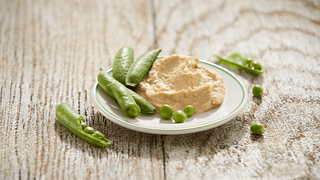 Sugar snap peas with low-fat hummus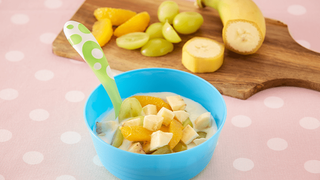 Sliced fruit with yoghurt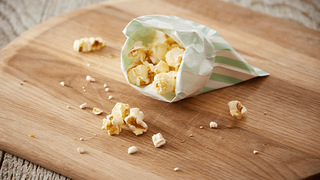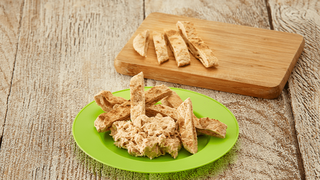 Toasted pitta with tuna, mayo and yoghurt dip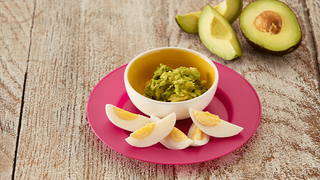 Mashed avocado and boiled egg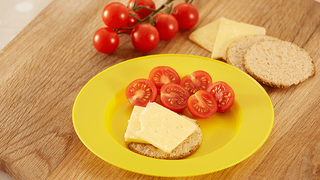 Cheesy oatcakes with tomatoes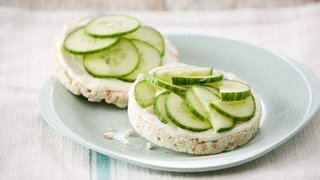 Rice cakes with low-fat cream cheese and cucumber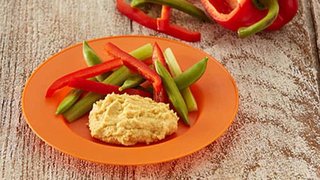 Low-fat hummus with veggie fingers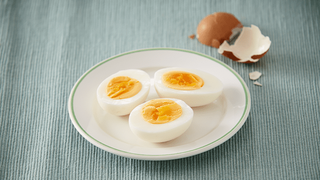 Fruit and veg snack ideas
Fresh fruit and vegetables are always the best snack choice for your kids – they contain vitamins and minerals, are a good source of fibre and count towards their 5 A Day. Plus, they're easy to eat on the go!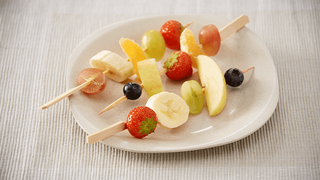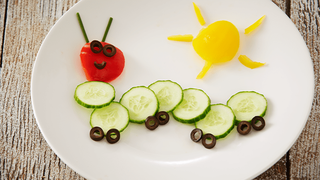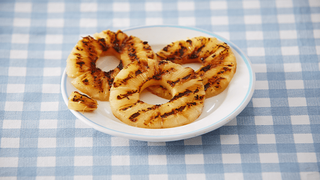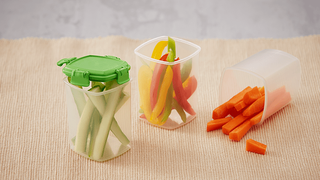 Carrot, pepper and celery sticks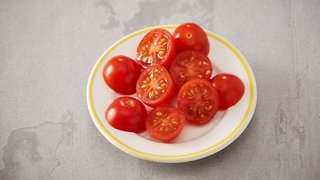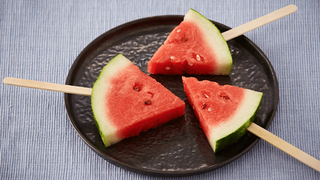 Watermelon "fruit lollies"
Choosing healthier snacks in the shops
If you're short on time, here are some good ideas for snacks that you can pick up in the shops:
a slice of malt loaf
lower-fat, lower-sugar fromage frais
plain rice cakes or crackers with lower-fat cheese
sugar-free jelly
a crumpet
a scotch pancake
Check the packaging
If you're buying other snacks off the shelf, paying attention to the packaging and nutrition labels can also help you make a healthier choice.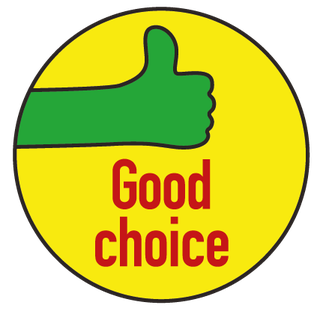 Keep an eye out for the "Good choice" badge on products in store and when shopping online to help you quickly find healthier options.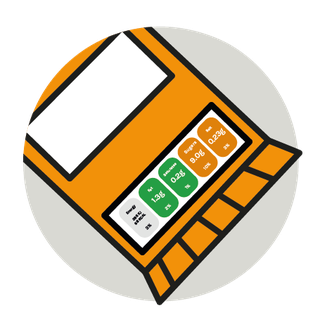 Many products also have traffic light labels on the front of packs, which can be a really useful guide when deciding which ones to buy. Pick ones with more greens and ambers on the label, and cut down on snacks that show any reds.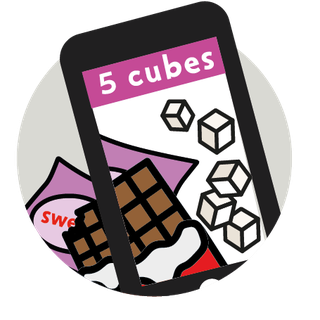 Or scan the snack's barcode using the free NHS Food Scanner app to find out more about what's in it and quickly get suggestions for healthier alternatives.
Remember!
However you pick your packaged snacks, aim for 2 a day max.
9 top tips for healthier snacking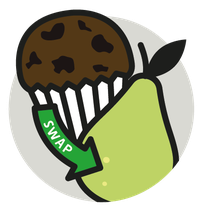 1. After-school ideas
Swap biscuits, sweets and chocolate muffins for healthier snacks like fruit and chopped veggies, plain rice cakes, toast with lower-fat spread or a fruited teacake.
More snack swap ideas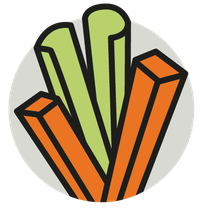 2. Fill the fridge
Have chopped and ready-to-eat fruit and veg, like apple, carrot, cucumber, celery, peppers, peeled satsuma segments, strawberries, halved grapes, tinned pineapple or melon slices pre-prepared for an easy snack kids can eat with their fingers.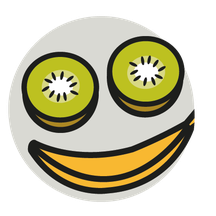 3. Cut and colour
Offer kids a range of brightly coloured fruit and veg cut into different shapes, or draw funny faces on a banana or satsuma.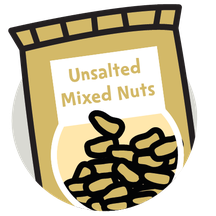 4. Nuts and seeds
Nuts and seeds are a healthier snack, but they're high in energy, so remember to keep an eye on the amount you eat and do not give whole nuts to kids under 5.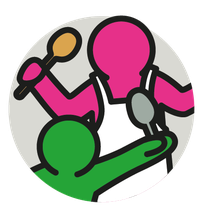 5. Get the kids involved
Try making snack time exciting and more hands-on. Get your child involved by getting them to prep what they're going to eat. They'll love chopping it up themselves!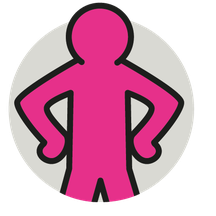 6. Have it to hand
Have a fruit bowl in the house so fruity snacks are nearby when your kids are peckish.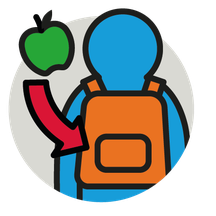 7. Pack a snack
Save money and time when you're out and about by taking bananas, apples or chopped-up vegetables with you.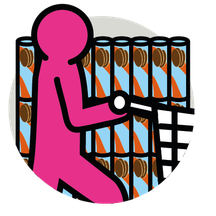 8. Leave it on the shelf
The simplest trick in the book: if you don't have sweets in the house, you cannot eat them. You will save money, too!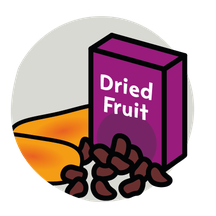 9. Watch the teeth!
Dried fruit counts towards your 5 A Day – but it can stick to teeth so should only be eaten at mealtimes to reduce the risk of tooth decay.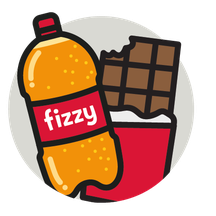 10. Liquid sugar
A drink with a snack can be a double sugar overload. A chocolate bar and juice pouch together can contain around 8 cubes of sugar — that's more than the maximum daily amount of added sugar in 1 snack session! So swap sugary and fizzy drinks for diet or no added sugar drinks, lower-fat milks or water.
Try our Sugar Calculator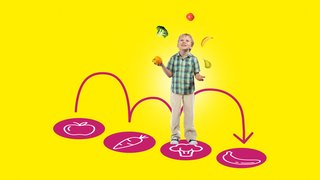 Sign up and set simple, easy-to-achieve goals and track your progress over 8 weeks to help your family cut down on sugar, enjoy cooking together, get its 5 A Day and move more.

Download the free NHS Food Scanner app
A speedy scan of your family's favourite products reveals a range of healthier swaps for next time you shop.
It's as easy as scan, swipe, swap!