Healthier food swaps
These simple food swap ideas can help cut down on sugar, salt and fat in your and your family's diet, plus discover easy ways to make a swap when you next shop.
Even just 1 or 2 everyday swaps can really make a difference and go a long way to making each day healthier – but the more you make, the better!
Breakfast swaps
Sugar and fat are the biggest things to watch out for at breakfast time – try some of these easy swaps, or see our breakfast recipes to help you start the day smart!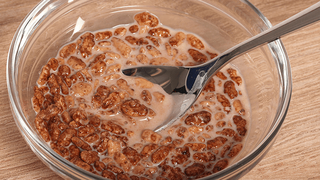 Swap from
Chocolate cereal

Frosted flakes

Honey crunch cereal

Croissants

Cereal bars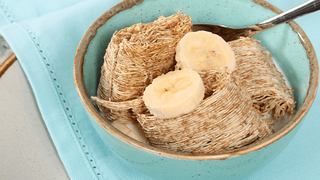 Swap to
Wheat biscuit cereal

Shredded wholegrain cereal

No-added-sugar muesli

Porridge

Wholemeal toast

Plain natural yoghurt topped with chopped fruit
Lunchbox and lunchtime swaps
When lunchtime rolls around, it's easy to eat more sugar or salt than we might realise.
Try some of our simple swaps, and remember to check out our page for loads more lunchbox inspiration.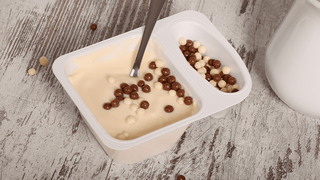 Swap from
Split pot yoghurts and pudding pots

Cake bars and cereal bars

Muffins and chocolate

Crisps

Juice pouches and fizzy drinks

Tinned soup

Ham and cheese sandwiches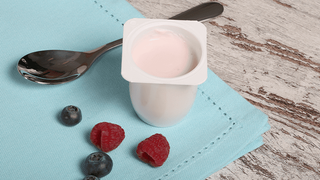 Swap to
Lower-sugar fromage frais or plain natural yoghurt

Sugar-free jelly

A slice of malt loaf or a fruited teacake

Fresh or tinned fruit (in juice, not syrup)

Plain popcorn, plain rice cakes or raisins

No-added-sugar juice drinks, or water with berries and chopped fruit

Our delicious beefed up sarnies
Dinner swaps
Salt and saturated fat can really add up at dinnertime without us noticing – there can be a surprising amount of both in everyday foods.
Give some of these dinner swaps a go, or browse our dinner recipes for loads of tasty, healthier meal ideas.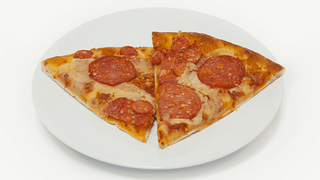 Swap from
Sausages

Pizza

Salt and soy sauce

Ketchup

Brown sauce

Mustard

Gravy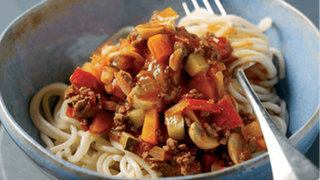 Swap to
Low-fat mince – try our spaghetti bolognese or meatballs and sauce recipes

Different herbs, spices and seasoning, like paprika, oregano or lemon juice

Reduced-salt and reduced-sugar versions of sauces
Snack and pudding swaps
Whether it's fighting the after-school tummy rumbles or rounding off dinner with a tasty pud, sugar is the main watch-out here.
But even if they don't taste of it, some of these snack foods can contain a lot more salt (and fat) than you might realise too!
Give these easy swaps a go, then head to our healthier snacks page for loads more ideas, suggestions and tips.
Swap from
Biscuits

Chocolate

Cake bars

Chocolate pudding pots

Doughnuts

Muffins

Crisps

Salted peanuts

Split-pot and higher-sugar yoghurts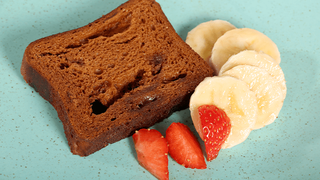 Swap to
A slice of malt loaf or fruited teacake

Fresh or tinned fruit (in juice, not syrup) or fruit salad

A scotch pancake or crumpet

Sugar-free jelly or lower-sugar custard

Crackers topped with lower-fat cheese

Bread or toast with lower-fat spread

A bagel topped with sliced banana

Plain popcorn or rice cakes

Unsalted mixed nuts

Chopped veg with lower-fat hummus

Lower-sugar yoghurts or lower-sugar rice pudding
Drink swaps
A quarter of the sugar kids have every day comes from sugary drinks – help them cut back by making these easy swaps, and remember to keep juice drinks to mealtimes only to help prevent tooth decay.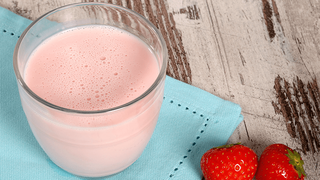 Swap from
Cola and other fizzy drinks

Juice drinks

Milkshakes

Whole milk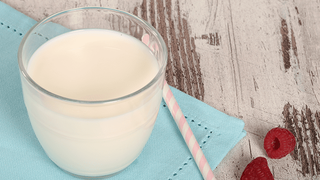 Swap to
Water

Sugar-free drinks

No-added-sugar drinks

Lower-fat milks
Brighten up water!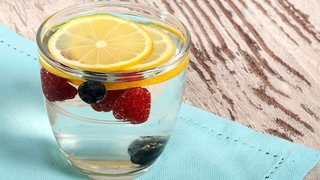 Add a pop of colour with chopped fruits like frozen berries, kiwi and apple to make water taste and look interesting.
Or buy a plain re-usable water bottle and let your kids decorate it with some coloured markers. The more they like their bottle, the more likely they are to drink from it!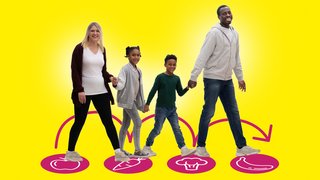 Join Healthy Steps and set simple, easy-to-achieve goals and track your progress over 8 weeks of emails to help your family cut down on sugar, enjoy cooking together, get their 5 A Day and move more.
Make a swap when you shop
When it comes to cutting back on sugar, salt and saturated fat, here are a few quick tips and tricks you can try when you're next in the supermarket or shopping online to help you make healthier choices.

Scan the barcode
Use the free NHS Food Scanner app to find out what's really in the food you're buying and get swap suggestions while you're at the shelf!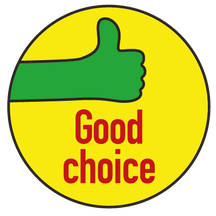 Go for a Good choice
Picking products that have the "Good choice" badge on the packaging is a quick and easy way to decide what to buy.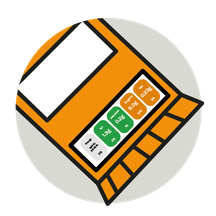 Get the green light
Many items now have traffic light labelling on the packaging – go for products that have more greens, and cut down on ones with reds and ambers.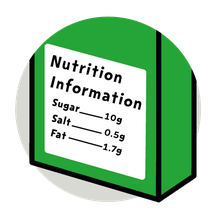 Check the label
If products don't have traffic lights, you can still compare amounts of sugar, salt or fat by looking at the amount per 100g on the nutrition information panel.

Download the free NHS Food Scanner app
With a speedy scan of your family's favourite foods, you can find healthier swaps for next time you shop.
It's as easy as scan, swipe, swap!