Mushrooms on toast recipe
These mushrooms are cooked in a delicious sauce and take just minutes to make. Eat well yet wisely with this healthy start to the day!
Prep: 5 mins
Cook: 10 mins
Serves 4
Nutritional information

Per serving:

775kJ / 185 kcals
9.9g protein
5.6g fat, of which 1.6g saturates
21.2g carbohydrate, of which 4.5g sugars
5.1g fibre
0.6g salt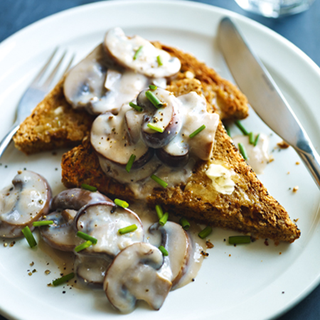 Ingredients
4 handfuls of cup or button mushrooms, washed and sliced
300ml semi-skimmed milk
4 slices wholemeal bread
4 teaspoons lower-fat spread
4 tablespoons cornflour
Method
Put the mushrooms and milk into a saucepan, and heat until just boiling. Reduce the heat and simmer gently for 5 minutes.

Meanwhile toast the bread. Spread each slice with lower-fat spread.

Mix the cornflour with 2 tablespoons of cold water, then stir the mixture into the mushrooms. Heat until it thickens (this takes only a few seconds) and cook gently for 1 minute.

Information:

Another time, use the mushroom mixture as a delicious filling for omelettes.

Divide the mushrooms evenly between the slices of toast and serve straight away.

Information:

You can use regular or mini pitta breads instead of toast if you prefer. Warm the pittas first and stuff them with some shredded lettuce before spooning in the mushrooms.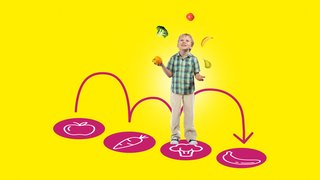 Want the recipe for a healthier family? Join today and over 8 weeks you'll get easy tips from nutrition experts and parents, healthy swaps and tasty recipes on a budget.