Mini apple and banana muffins recipe
Muffins are very easy to make, and they're perfect for breakfast or a snack on the go. You can freeze them too, so you don't have to eat them all at once!
Prep: 20 mins
Cook: 25 mins
Makes 12
Nutritional information

Per muffin:

417kJ / 99kcal
2.2g protein
2.7g fat, of which 0.7g saturates
16.2g carbohydrate, of which 6.3g sugars
0.7g fibre
0.2g salt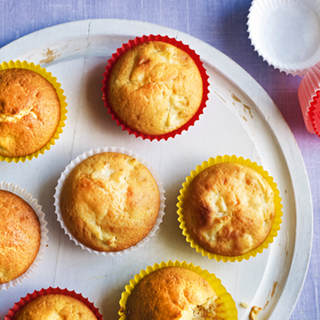 Ingredients
150g plain flour
1.5 teaspoons baking powder
50g caster sugar
100ml semi-skimmed milk
1 egg
1 teaspoon vanilla extract (optional)
40g lower-fat spread, melted
1 medium apple, peeled, cored and chopped
1 medium banana, mashed
Method
Preheat the oven to 200C (fan 180C, gas mark 6). Put 12 paper cases into a bun tray.

Sift the flour and baking powder into a mixing bowl, then stir in the sugar.

Information:

If you like, add half a teaspoon of ground mixed spice or ground cinnamon to the flour and sugar mixture.

Put the milk, egg, vanilla extract and melted spread in a jug and beat together with a whisk. Add the wet mix to the dry ingredients, then add the apple and mashed banana. Stir until just combined. Do not overmix.

Spoon the mixture into the paper cases and bake for 20 to 25 minutes, until the muffins have risen and turned golden. Carefully remove the muffins in their paper cases from the bun try, and leave to cool on a wire rack.

Information:

To freeze, make sure the muffins have completely cooled then pop them in a freezer bag. Make sure to squeeze out as much air from the bag as possible!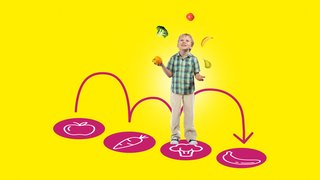 Want the recipe for a healthier family? Join today and over 8 weeks you'll get easy tips from nutrition experts and parents, healthy swaps and tasty recipes on a budget.