Brainy beans on toast recipe
A little clever thinking adds more veg to the beans to make the meal a little smarter – and tastier!
Prep: 10 mins
Cook: 10 mins
Serves 4
Nutritional information

Per serving:

1,037kJ / 247kcal
12g protein
5g fat, of which 1.1g saturates
33.1g carbohydrate, of which 7.9g sugars
10.9g dietary fibre
1g salt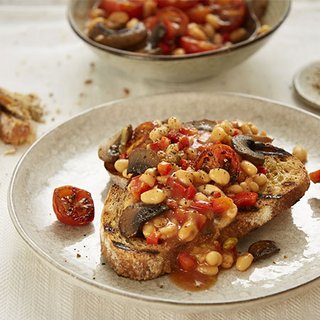 Ingredients
1 red pepper, deseeded and finely chopped
4 spring onions, finely chopped
1 tin (420g) reduced-salt and reduced-sugar baked beans
150g mushrooms, sliced
16 cherry tomatoes, halved
4 medium slices wholemeal bread
4 teaspoons lower-fat spread
freshly ground black pepper
Method
Put the pepper and spring onions into a large saucepan with 3 tablespoons of water. Cook for 2 to 3 minutes over a low heat, until the water has evaporated.

Add the beans, mushrooms and cherry tomatoes to the saucepan. Heat gently for 5 to 6 minutes, stirring often, until the beans are piping hot.

Information:

If you don't have any spring onions, you can always use finely chopped onion.

Meanwhile, toast the bread, then spread each piece with the lower-fat spread. Pile the beans on to the toast and serve, sprinkled with black pepper.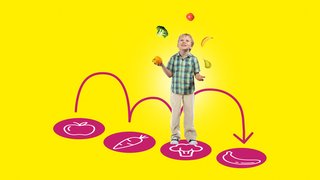 Want the recipe for a healthier family? Join today and over 8 weeks you'll get easy tips from nutrition experts and parents, healthy swaps and tasty recipes on a budget.