Blueberry and banana smoothie recipe
Make a delicious smoothie with fresh or frozen blueberries blended with bananas and semi-skimmed milk.
Prep: 5 mins
Serves 4
Nutritional information

Per serving:

429kJ / 102kcal
5.3g protein
2.6g fat, of which 1.3g saturates
16g carbohydrate, of which 15g sugars
0.6g fibre
0.1g salt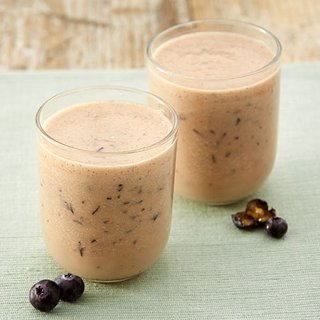 Ingredients
75g blueberries (fresh or frozen)
2 small ripe bananas
400ml semi-skimmed milk
0.5 teaspoon vanilla extract
Method
Tip the blueberries into a blender and slice in the bananas.

Add the milk and vanilla extract. Whizz together for a few seconds until smooth and blended, then pour into 4 glasses. Serve at once.

Information:

Don't worry if you don't have vanilla extract – the smoothie is just as tasty without!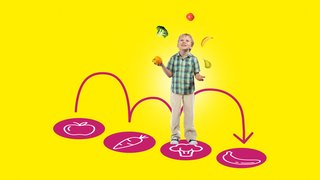 Want the recipe for a healthier family? Join today and over 8 weeks you'll get easy tips from nutrition experts and parents, healthy swaps and tasty recipes on a budget.