Pudding and snack recipes
Your family will love these delicious puds and snacks. And with ingredients like caramelised apples, healthy berries and creamy bananas, these tasty treats can even help towards your family's 5 A Day!
Load that lunchbox!
There's no reason these recipes need to only be eaten at home. Many of them are also perfect for helping to keep the lunchbox rotation fresh and exciting.
These 5 make a great addition to any lunchbox – and don't forget to check out our dedicated healthier snacks page for loads more quick and easy tips and ideas.
More snack inspiration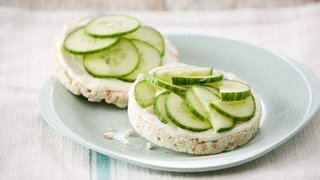 From whipping up simple homemade snacks to picking packaged ones in the shops, learn how to snack smart with these quick and easy ideas!