Whoops something went wrong
We're having troubles updating this score right now, check back later to try again.
Tuna and pasta salad recipe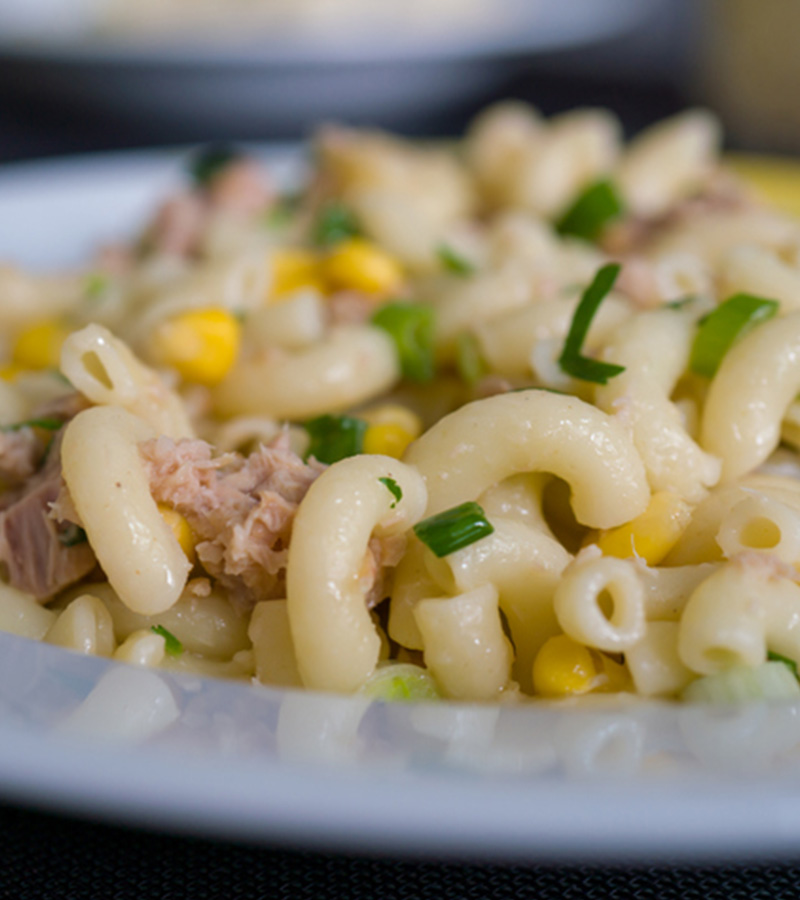 50g dried pasta
1 tsp oil
½ lemon, juiced
¼ red pepper, chopped
2 spring onions, sliced
1 small piece of cucumber, chopped
½ tin sweetcorn in water, drained
½ tin of tuna in spring water, drained
Nutritional information

Nutritional information is not currently available for this recipe.
Cook the pasta according the instructions on the packet, then drain it and rinse with cold water to cool it quickly. Drain well.
Mix the oil and lemon juice together. Add to the salad vegetables and tuna, then gently mix with the pasta.