Whoops something went wrong
We're having troubles updating this score right now, check back later to try again.
Scrambled egg, tomato and sweetcorn on toast recipe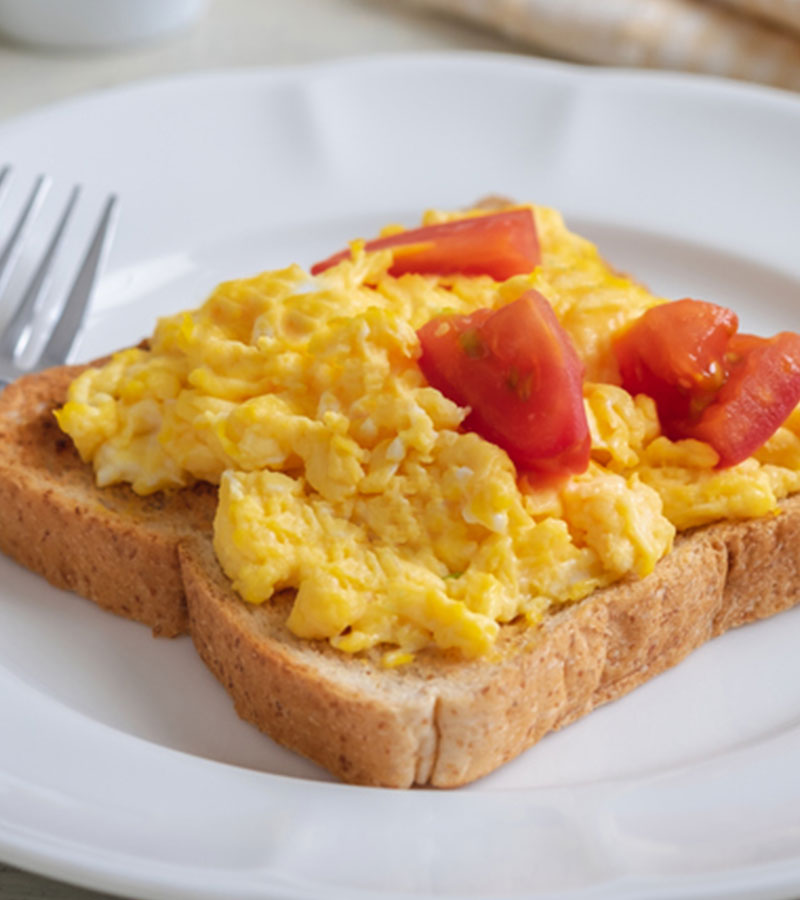 1 slice wholemeal bread
1 or 2 eggs
1 tbsp semi-skimmed milk
3 cherry tomatoes, finely chopped
½ tin sweetcorn, drained
1 tsp lower-fat spread
Nutritional information

Nutritional information is not currently available for this recipe.
Beat the eggs and milk together with a fork.
Melt the lower-fat spread in a non-stick saucepan. Add the eggs to the pan, and stir with a wooden spoon to set and scramble them.
Add the cherry tomatoes and sweetcorn and cook for a few more seconds.
While the eggs are cooking, toast the bread. Once ready, tip the cooked egg mixture onto the toast and serve.