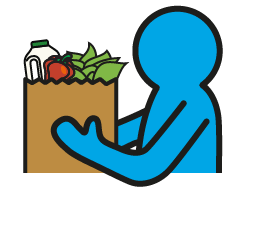 More lunch ideas
Tips, tricks and twists to keep lunchtimes fresh
With 3 weeks' worth of lunch ideas under your belt, hopefully you have a new midday-meal favourite. But what now?
Using cheap and easy base ingredients, we've put together some handy ideas, inspiration and simple twists to help you mix things up and keep lunchtimes fresh and fun.
Try a new twist today:
3 tasty toppings for jacket potatoes
3 tips to banish boring sarnies
3 ideas to perk up pasta salad
Make mealtimes easy
Not sure what to cook? We've got you covered with easy recipes to help you take the stress out of mealtimes.
Browse all our other ideas now for some simple, healthier meal inspiration while the kids are at home.