Whoops something went wrong
We're having troubles updating this score right now, check back later to try again.
Hummus and carrot sandwich recipe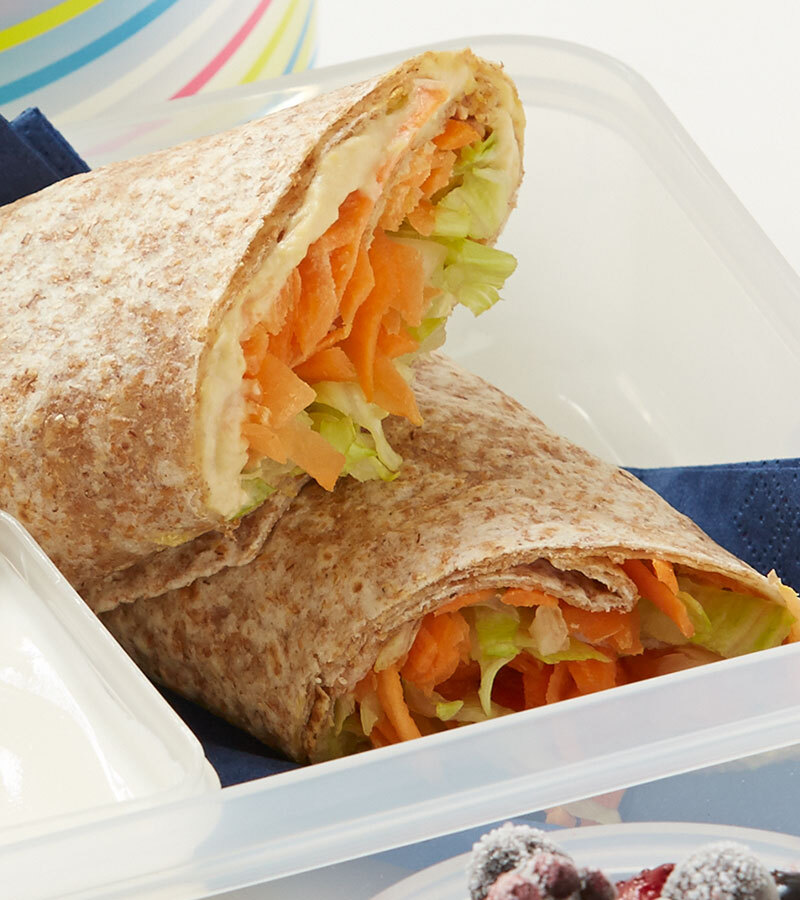 2 tbsp reduced-fat hummus
2 slices of wholemeal bread or 1 wholemeal wrap
1 small carrot, grated
1 small handful of raisins or 1 mini snack box (optional)
4 or 5 cherry tomatoes, halved
Nutritional information

Nutritional information is not currently available for this recipe.
Spread the hummus over both slices of bread.
Pat the carrot dry and use it to fill the sandwich. Sprinkle over the raisins if using.
Cut the sandwich into quarters and serve with the cherry tomatoes.