Whoops something went wrong
We're having troubles updating this score right now, check back later to try again.
Easy veggie egg fried rice recipe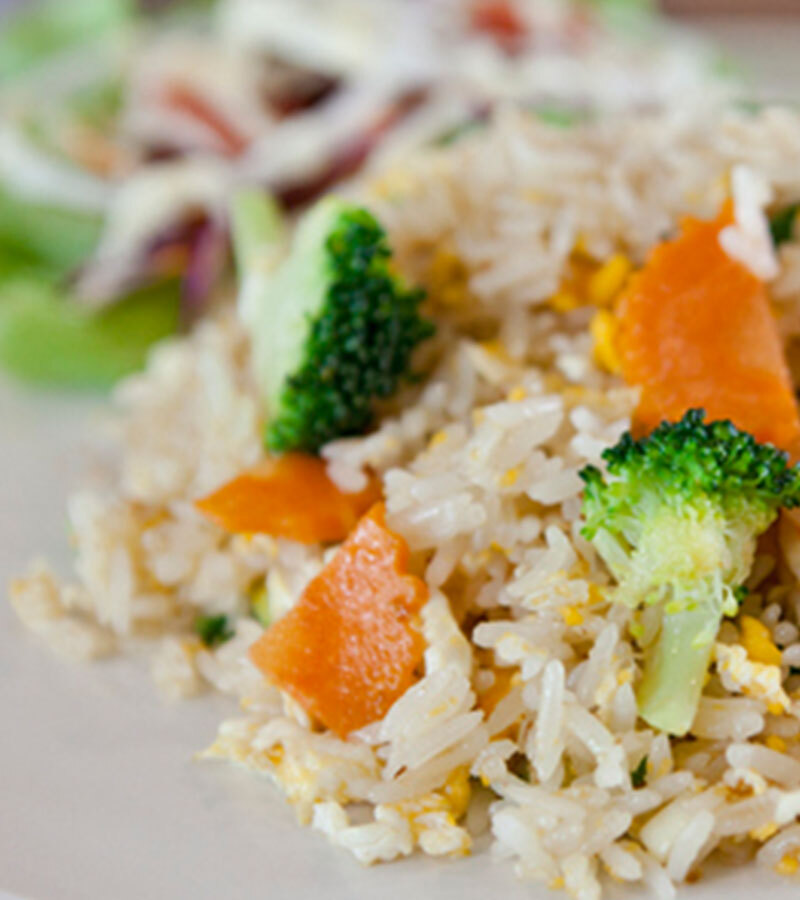 ½ a pouch of microwavable rice
1 egg, beaten
1 tsp oil
½ a small red onion, cut into thin wedges
½ a red or yellow pepper, deseeded and sliced
2 broccoli florets, chopped
Nutritional information

Nutritional information is not currently available for this recipe.
Microwave the rice according to the instructions on the pack.
While the rice is cooking, heat the oil in a pan and gently fry the onion, pepper and broccoli until soft.
Add the cooked rice to the pan, and pour in the egg and keep stirring. Once the egg is cooked through, tip into a bowl and tuck in.