Whoops something went wrong
We're having troubles updating this score right now, check back later to try again.
Cheesy veg omelette with pitta fingers recipe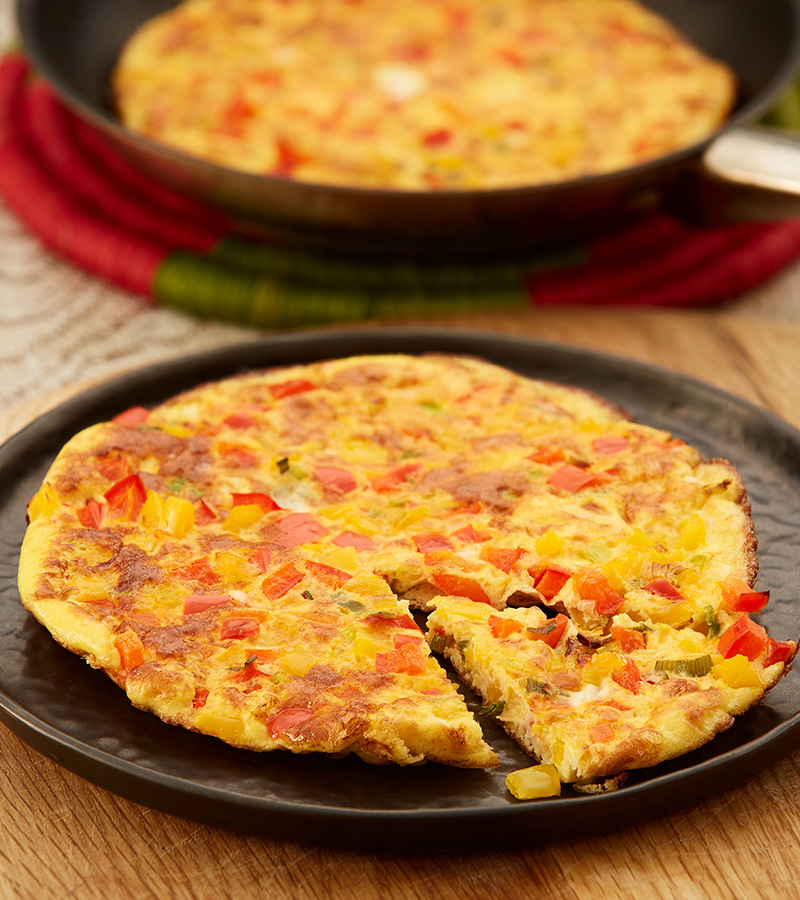 ½ tsp oil
¼ red or yellow pepper, deseeded and chopped
1 spring onion, finely chopped
1 or 2 eggs
1 tbsp semi-skimmed milk
20g cheddar cheese, grated
1 wholemeal pitta, toasted and sliced into fingers
4 cherry tomatoes
Nutritional information

Nutritional information is not currently available for this recipe.
Heat half a teaspoon of vegetable oil in a non-stick frying pan. Add the peppers and spring onions, and stir-fry for 3 to 4 minutes until soft. Once softened, tip into a bow and wipe out the pan with kitchen paper. Turn on the grill to preheat.
Beat the eggs and milk together in a bowl. Heat a few drops of vegetable oil in the frying pan over a medium heat on the hob and pour in the egg mixture. Cook for a minute to set the base.
Sprinkle the pepper and onion mixture evenly over the surface, and top with the grated cheese. Grill for 1 to 2 minutes to set the egg and melt the cheese.
Slide the omelette onto a warm plate, and serve with the toasted pitta fingers and cherry tomatoes.