Takeaway and ready meal tips
Top tips and tasty alternative recipes to help you make healthier choices for your family
We are all at home more often at the moment, which can make it easy to reach for ready meals or the takeaway menu.
But we're here to help with some easy tips and suggestions for ways to make healthier choices with your meals – and even to whip up your own delicious home-made versions of takeaway classics!
These quick wins can help you cut back on sugar, sat fat and salt, and also help you keep an eye on how many calories are in your meals.
6 tips for healthier takeaways
5 ways to make ready meals healthier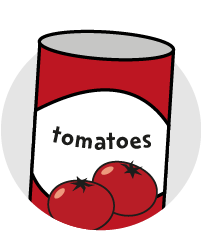 4. It's all about that base
Try switching from cream and cheese-based sauces to vegetable ones. Look for madras or jalfrezi rather than kormas, go for a vegetable stir-fry instead of coconut curry and swap macaroni cheese for a tomato pasta bake!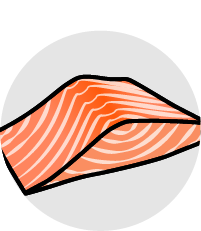 5. Trim the fat
Watch out for crispy, battered and fried meals – they're often high in sat fat and salt. Try summer rolls rather than deep-fried spring rolls, and go for steamed fish instead of battered.
Cook your own fakeaway!
Our tips are really easy ways to help you make better choices if you're ordering a takeaway or cooking a ready meal.
But if you're looking for the healthiest option, try making one our "fakeaway" recipes instead.
These are simple, tasty, healthier twists on traditional takeaway classics – and cooking them together is a great activity for the kids.
Here are our 6 top fakeaway faves. Why not give one a go today?