Easy ways to eat well and move more
What's in season?
Using seasonal ingredients is an excellent way to keep meals tasting fresh and food costs low. This summer, we'll be helping you keep track of what veg is in season when, as well as giving you some great ideas for how to use them.
Right now, beetroot, radishes, tomatoes and courgettes are in their prime!
Summer holiday lunch ideas
Have free school meal vouchers to spend, or just lacking lunchtime inspiration? Try out our week's worth of easy recipes – shopping list included!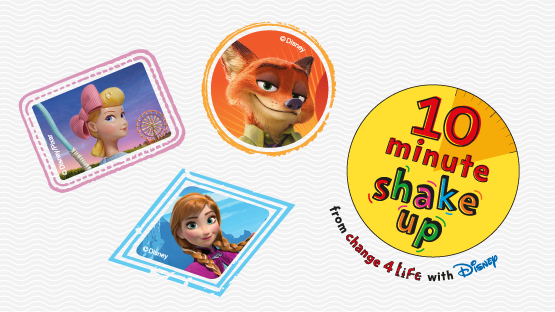 Fun games to get kids moving
Inspired by everyone's Disney and Pixar film favourites, our 10 Minute Shake Up games are fun for all the family – and a great way to stay active, indoors or out!
Video

Remember to wash your hands

Wash your hands with soap and water for at least 20 seconds whenever you get in from outside and before you eat.

If you cannot wash your hands, use hand sanitiser instead. Do not touch your eyes, nose or mouth if your hands are not clean.