Change4Life home
Easy ways to eat well and move more
A little lunchbox inspiration
See our easy, varied recipes to make up a delicious lunchbox, plus loads of great tips and ideas to help keep things simple and stress-free.
Make the most of seasonal veg
Using seasonal ingredients is an excellent way to keep meals tasting fresh and food costs low. As autumn approaches, you will find tomatoes, aubergine, beetroot, broccoli, parsnips, peas, radish, mushrooms – and of course squash and pumpkin! – are at their best.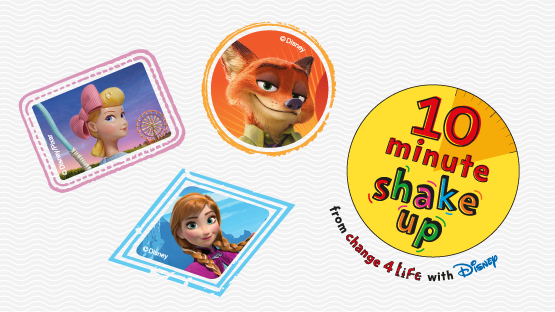 Fun games to get kids moving
Inspired by everyone's Disney and Pixar film favourites, our 10 Minute Shake Up games are fun for all the family – and a great way to stay active, indoors or out!
Video

Remember to wash your hands

Wash your hands with soap and water for at least 20 seconds whenever you get in from outside and before you eat.

If you cannot wash your hands, use hand sanitiser instead. Do not touch your eyes, nose or mouth if your hands are not clean.