Household equipment, aids and adaptations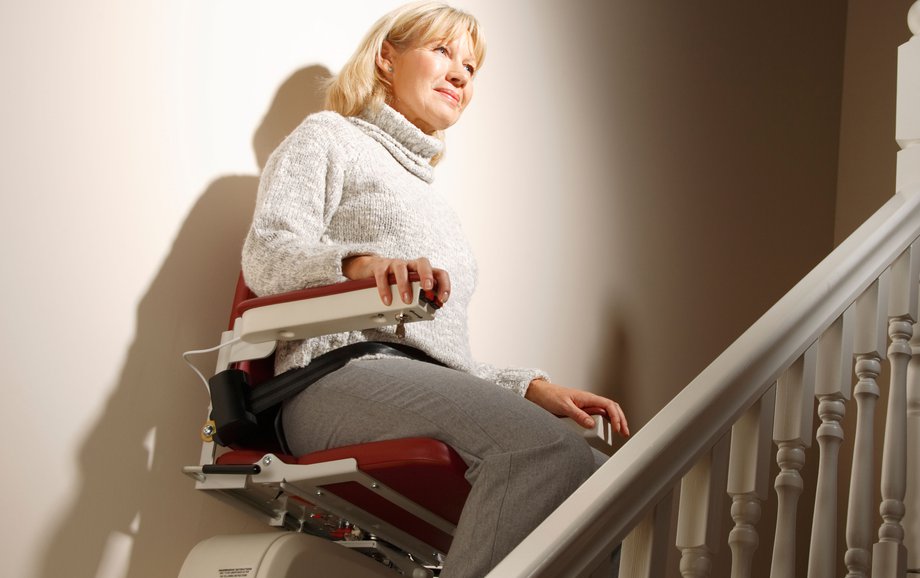 Even simple household aids and gadgets can mean the difference between living independently and needing someone to look after you.
There's a huge range of household equipment that can help you live more independently including:
two-handled cups, tap turners and kettle tippers for the kitchen
slip-resistant mats
wire basket inserts in pans so you can drain the contents easily without having to carry a pan of boiling water to the sink
wheeled trolleys for moving items that are too heavy to carry
perch seats for the kitchen and bathroom
Home adaptations can give you extra confidence when you're negotiating steps or stairs, or when you get in or out of the bath. They can also make your home safer for you so you're less likely to fall. Home adaptations include:
grab rails you can attach to baths, stairs or beds
raised toilet seats or a toilet frame including fixed or moveable armrests
bed raisers and hoists in the bedroom
a second banister that runs the full length of the stairs
stairlifts
If you want to find out about mobility equipment read our information on wheelchairs, scooters and walking aids.
Getting the right household equipment
If you think you need some adaptations to your home, contact the adult social services department of your local authority, your GP or local Clinical Commissioning Group (CCG), and ask for an assessment by an occupational therapist (OT). The assessment is free.
An occupational therapist will visit you at home and assess your needs. Based on the assessment and what you tell them, the OT will recommend equipment and adaptations to make your life easier. You may also be able to get help with costs.
Find your local authority.
Find your local CCG.
How to get an occupational therapist.
If you think you might need help with your personal care, such as getting washed and dressed, ask your council for a care needs assessment. This is also free.
A care needs assessment may be carried out by a social worker. They may find that you are eligible for additional support services, such as visiting carers.
If you have a child with a disability, their GP may refer them to a physiotherapist to explain what kinds of aids may help.
How to get a physiotherapist.
Home equipment: what's free and what's not
What's free
If a care needs assessment has concluded that you need this equipment, it should be provided free by your local council.
Minor home adaptations costing less than £1,000 are also free from your local council. These are often related to mobility and falls prevention, such as:
a short concrete ramp or shallow steps
grab rails
automatic lighting at your front door
What you have to pay for
You may have to buy very small household aids yourself, such as kettle tippers. Use the self-assessment website, AskSARA to find out about the sort of equipment that is available and details of suppliers.
Councils can charge for larger, more expensive home adaptations. These include:
stair rails
ramps
stairlifts (around £2,000 - £7,000)
bathroom extensions
Apply for equipment at home if you're disabled
Grants for equipment, aids and home adaptations
Some home adaptations are expensive, but it may be possible to get help with the costs.
a Disabled Facilities Grant is available for home adaptations
the charity Independence at Home has grants for disabled people and those with a long-term illness
Some local authorities can help with urgent home alterations or improvements
Where to find more help
Before you're provided with equipment or you buy it, it's worth getting independent advice to make sure it'll best meet your needs:
Page last reviewed: 16/02/2018
Next review due: 16/02/2021