Whoops something went wrong
We're having troubles updating this score right now, check back later to try again.
Hummus and salad wrap recipe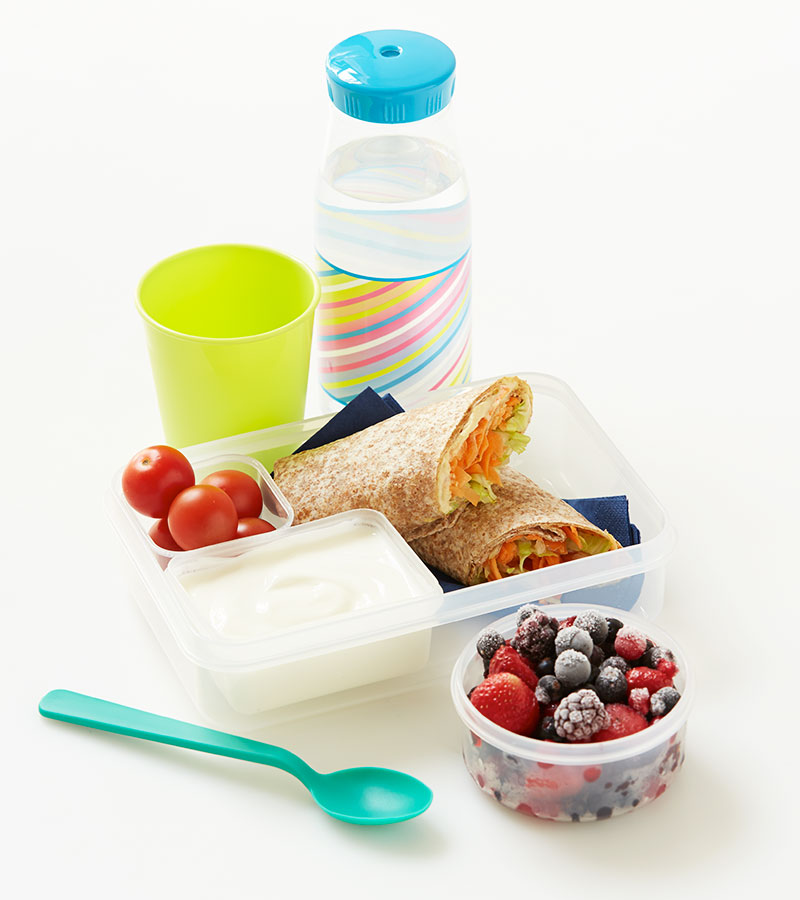 2 tbsp reduced-fat hummus
1 large wholemeal wrap
1 small carrot, grated
Small wedge of lettuce, to give 2 tbsp when shredded


Complete your lunchbox with:
5 cherry tomatoes
2 tbsp frozen mixed berries and 3 tbsp low-fat Greek style yoghurt
150ml fruit juice drink (with no added sugar) or 200ml water
Spread the hummus over the wrap, then sprinkle on the carrot and lettuce.
Fold opposite edges of the wrap, to keep the filling in, then roll up and cut in half.