Additional weight loss support
Get help and support to lose weight and live a healthy lifestyle.
NHS Digital Weight Management Programme
If you are living with obesity, you may be eligible to join a free, 12-week online programme to help manage your weight and improve your health.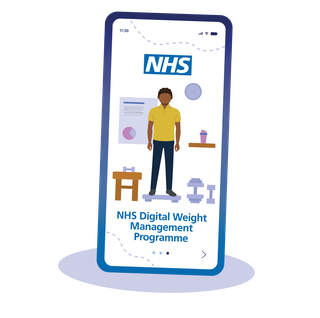 Local authority weight management services
Many local authorities across England offer free places on behavioural weight management services for adults living with excess weight.
Use the link to find your local authority and its website.
Once on the site, search for weight management services, healthy weight, healthy lifestyle or weight loss to find out about weight management services in your area and whether you are eligible for the support available.