Additional weight loss support
Get help and support to lose weight and live a healthy lifestyle.
NHS Digital Weight Management Programme
If you are living with obesity, you may be eligible to join a free, 12-week online programme to help manage your weight and improve your health.
Local Authority weight management services
Most local authorities across England offer free places on behavioural weight management services for adults living with excess weight.
Click on the relevant link below to find out about services available in your area and if you are eligible.
If your local authority is not listed, please contact them for information on local weight management services and support available to you. This page is being updated regularly, please check back again soon.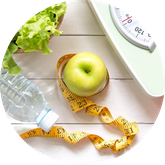 Barnsley Metropolitan Borough Council
Barking and Dagenham London Borough
Barnet London Borough
Bath and North East Somerset Council
Bexley London Borough
Blackburn with Darwen Borough Council
Blackpool Borough Council
Brighton and Hove Council
Bristol City Council
Buckinghamshire County Council
Calderdale Metropolitan Borough Council
Central Bedfordshire Council
Cheshire East UA
Cornwall County Council
County of Herefordshire District Council
Coventry City Council
Derby City Council
Derbyshire County Council
Dorset Council
Dudley Metropolitan Borough Council
East Sussex
Essex County Council
Gloucestershire County Council
Greenwich London Borough
Hackney London Borough
Halton Borough Council
Hampshire County Council
Hartlepool Council
Havering London Borough
Hertfordshire County Council
Hillingdon London Borough
Isle of Wight Council
Kensington and Chelsea Royal Borough
Kent County Council
Kingston upon Thames Royal Borough
Kirklees Metropolitan Borough Council
Leeds City Council
Leicester City Council
Leicestershire County Council
Lewisham London Borough
Lincolnshire County Council
Manchester City Council
Medway Borough Council
Newham London Borough
Norfolk County Council
North East Lincolnshire Council
North Somerset Council
North Tyneside Metropolitan Borough Council
North Yorkshire County Council
Northamptonshire County Council (North and West Northamptonshire)
Nottinghamshire County Council
Oldham Metropolitan Borough Council
Oxfordshire County Council
Portsmouth City Council
Rotherham
Rutland County Council District Council
Slough Borough Council
Solihull Metropolitan Borough Council
South Gloucestershire Council
Southend-on-Sea Borough Council
Southwark London Borough
Staffordshire County Council
Stockport Metropolitan Borough Council
Stoke-on-Trent City Council
Suffolk County Council
Sunderland
Surrey County Council
Swindon Borough Council
Telford and Wrekin Council
Torbay Borough Council
Tower Hamlets London Borough
Trafford Metropolitan Borough Council
Wakefield Metropolitan District Council
Walsall Metropolitan Borough Council
Warwickshire County Council
West Sussex Wellbeing
Westminster City Council
Wigan Metropolitan Borough Council
Wiltshire County Council