What will quitting be like?
Quitting is easier if you know what to expect, so to help you prepare we've answered some of the most common questions about quitting below.
Remember, we're here for you whenever you need a bit of extra support - join our community on Facebook or Twitter.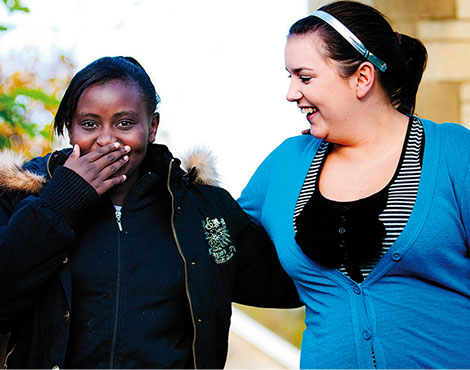 From the moment you stop smoking, your body starts its recovery process. During this time you may find that you experience some nicotine withdrawal and recovery symptoms. You may still have the urge to smoke and you may feel a little restless, irritable, frustrated or tired. Some people also find that they have difficulty sleeping or concentrating. These symptoms will pass - you can see how your body recovers once you quit by using our health timeline.
There are plenty of things you can do to manage your cravings in the meantime. The Smokefree mobile app provides daily support and step-by-step tailored advice to help you quit smoking. Sign up for the app here. Don't worry if you don't have a smartphone - you can sign up for our SMS or email programme.
Remember, you're changing your life by quitting. You'll save money, improve your health and help those closest to you to be healthy as well. Focusing on the positives will help you to stay stopped while the withdrawal and recovery symptoms pass.
At Smokefree, we can help you manage your withdrawal symptoms. Sign up now and choose advice and support that suits you. If you would like further information or want to speak to someone about your recovery and withdrawal symptoms, you can use our webchat service or speak to an adviser by calling the NHS Smoking Helpline on 0300 123 1044.
Jo had tried to quit before
Jo used a combination of stop smoking medication and face-to-face support to help her stop smoking.
"If I can beat smoking, then I can take on anything."
Want to look good and feel even better?
Find out what health benefits ex-smokers enjoy.