Why quit?
Quitting is the best thing you'll ever do, and you're in the right place to do it.
Find out why now is the right time to quit.
Every cigarette you smoke causes real harm. Learn more about how your body recovers once you stop.
Your family mean the world to you, and it will mean the world to them when you quit. Read the facts about secondhand smoke, smoking in pregnancy and other ways your smoking affects your family.
Every cigarette you don't smoke saves you money. Find out how much you will save by quitting.
Take the first step
Congratulations! You've taken the first step towards a smokefree life. Millions of people have used Smokefree to help them stop smoking.
Get your FREE Personal Quit Plan today find the right support to help you quit.
Helpful information:

What to expect once you stop smoking and how to handle the cravings.

Read our top 5 tips to help you quit.
Think you aren't addicted to smoking? Take our test.

There's special support out there for mums-to-be who want to quit.
Read about the effects of smoking and find out how your body recovers when you quit.

Read about other types of tobacco, including pipes and bidi (also known as "beedi" and "biri")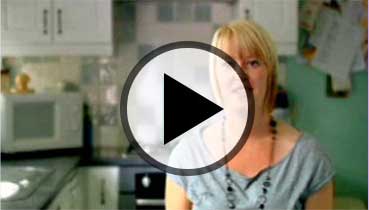 Michelle quit smoking after 17 years with our help
Thousands of people have changed their lives with Smokefree.
Want to look good and feel even better?
Find out what health benefits ex-smokers enjoy.
Tried to quit before?
Don't worry. We can help you stop for good.