Jack-Jack's Super Shapes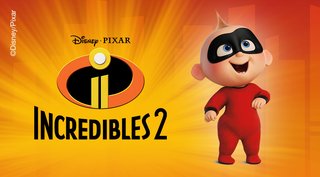 It's your turn to shapeshift like Jack-Jack – he can transform his body! Can you lead everyone in a shapeshifting routine?
Players: 2 or more
Where to play? Indoors or outdoors
How to play
Choose 1 person to be the leader. Everyone else gets into a line behind them.

---

The leader sets off walking. Every few steps, they shapeshift into a move that everyone in the line has to copy – like a star jump, press-up, running on the spot or a dance move. Try to come up with as many different ones as you can!

---

After 10 shapeshifts, the leader goes to the back of the line and the new leader starts shapeshifting.

---

Keep shapeshifting and swapping leaders for 10 minutes!