Maui's Moves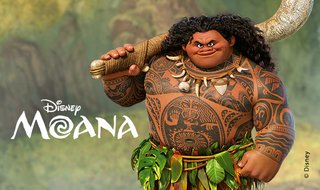 The greatest demigod of all the Pacific Islands, Maui, performs his powerful Haka when he battles the ocean's fiercest monsters. Can you match his magnificent moves?
Players: 3 or more
Where to play? Indoors or outdoors
How to play
---

The first person comes up with a Maui-style move like stamping your feet.

---

The next person copies it, then adds their own.

---

Keep going around the circle adding moves.

---

Can you perform your moves for 10 minutes?