Kakamora Attack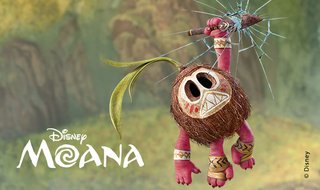 Arrrrrgggghhh! Watch out, Moana, the Kakamora Sea Pirates are coming! Try not to get hit by their sleeping darts.
Players: 2 or more
Where to play? Indoors or outdoors
How to play
Mark out a boat space using socks or a skipping rope.

---

Choose 1 person to pretend to be Moana – they then stand in the boat.

---

The rest of the players are the Kakamora. Make your darts by rolling up sheets of an old newspaper.

---

Moana must dodge the darts thrown by the Kakamora without stepping out of the boat.

---

If Moana's hit, she must swap places with the Kakamora who hit her.