Olaf's Snowball Dodge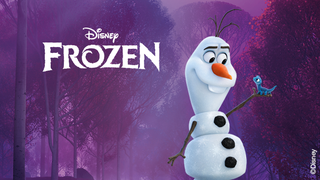 Olaf is guarding Kristoff's sled but the Snowgies want to play. Do not let their snowballs hit you!
Players: 3 or more
Where to play? Indoors or outdoors
How to play
Mark out the sleigh using a skipping rope, string, socks or whatever you have to hand!

---

Choose 1 person to start as Olaf, and 1 to be Sven. Olaf stands in the sleigh.

---

Everyone else is a Snowgie who take turns to throw snowballs – made of scrunched up paper – at Olaf and Sven.

---

Olaf has to dodge or catch the snowballs, but he cannot step out of the sleigh. Sven must try to hit them away from Olaf.

---

If Olaf is hit, then he has to swap places with the Snowgie who hit him.