Whoops something went wrong
We're having troubles updating this score right now, check back later to try again.
Tuna mayonnaise and sweetcorn sandwich recipe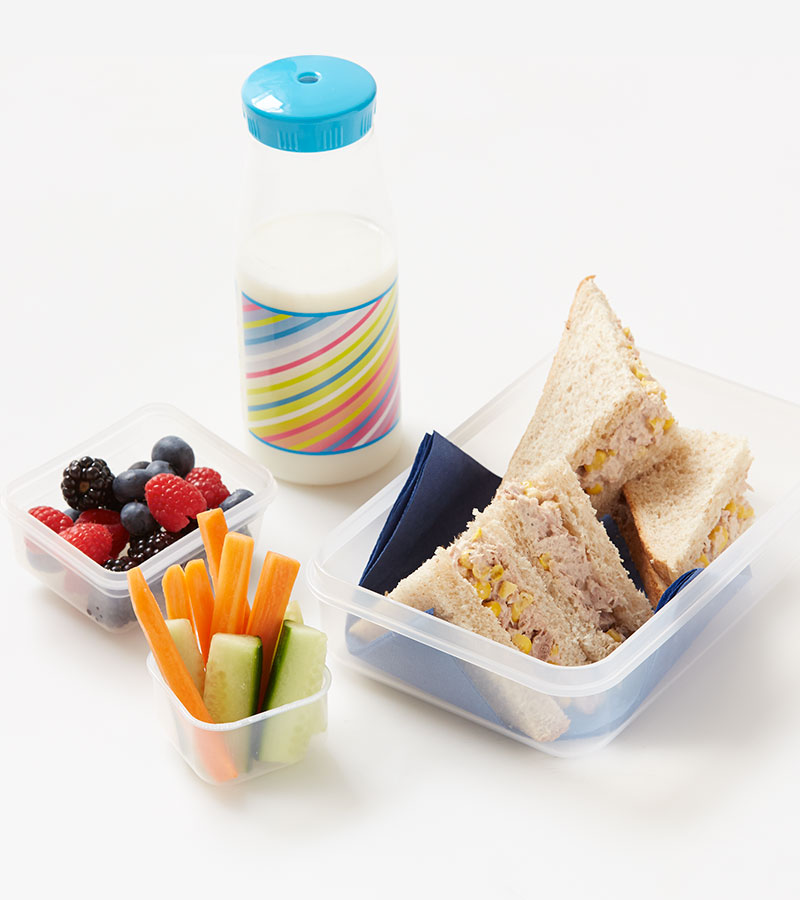 ½ x 160g can of tuna in spring water, drained
1 level tbsp reduced-calorie mayonnaise
1 heaped tbsp sweetcorn (tinned, or cooked from frozen)
Large pinch of black pepper
2 thick slices of half and half bread


Complete your lunchbox with:
1 small carrot and a 3cm chunk of cucumber, cut into sticks
60g mixed berries
200ml semi-skimmed milk
Mix the tuna with the mayonnaise, sweetcorn and pepper.
Sandwich the mixture between the slices of bread.