Whoops something went wrong
We're having troubles updating this score right now, check back later to try again.
Three bears breakfast recipe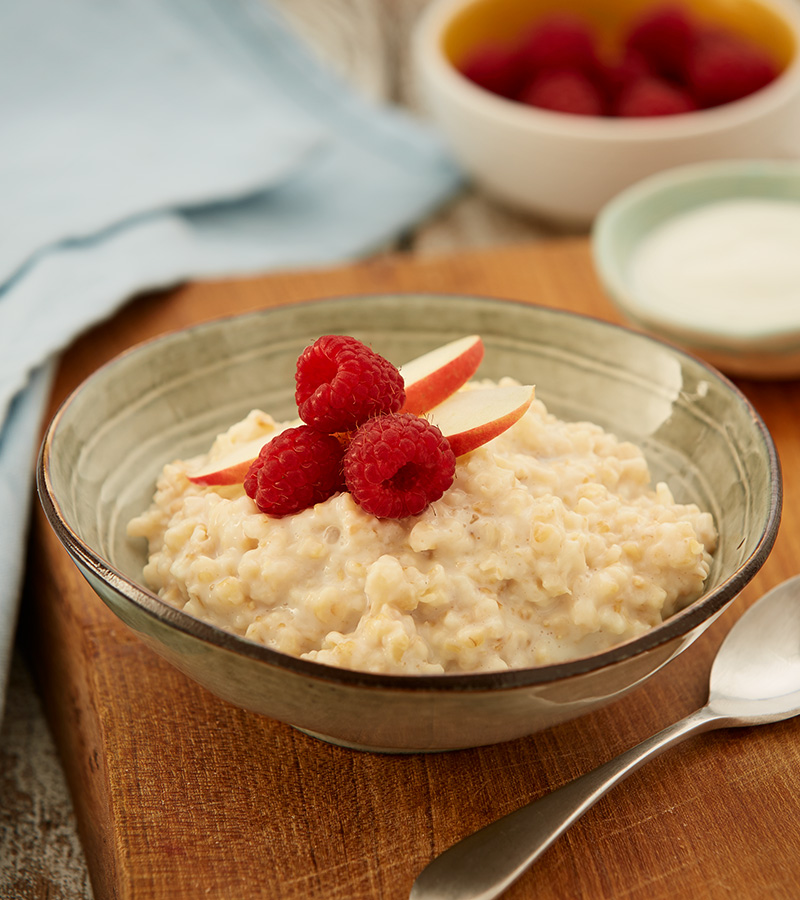 200g high-fibre porridge oats
1 litre 1% fat milk
80ml cold water
4 tbsp low-fat natural yoghurt
1 apple, cored and thinly sliced
40g frozen raspberries (thawed - fresh are also fine)
Put the porridge oats into a saucepan with the milk and water. Heat, stirring constantly, until the porridge thickens. Reduce the heat and simmer for 3-4 minutes, stirring.