Whoops something went wrong
We're having troubles updating this score right now, check back later to try again.
Super stew and dumplings recipe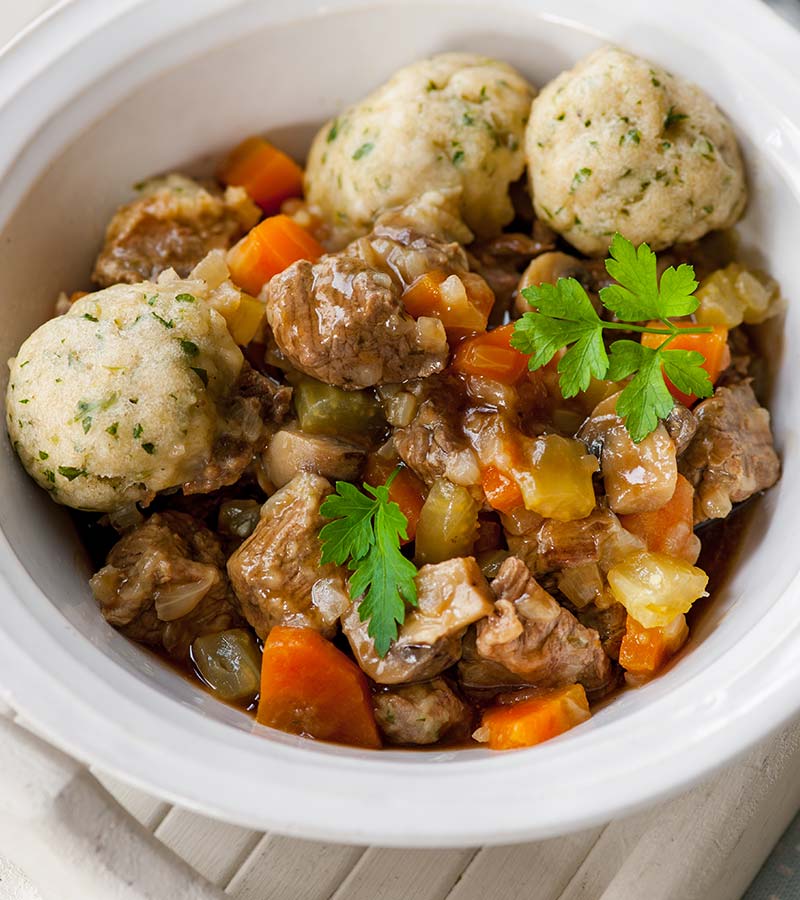 2 tsp vegetable oil
280g lean braising steak, cut into chunks
450ml reduced-salt vegetable or chicken stock
2 medium onions, chopped
2 cloves of garlic, crushed
2 carrots, cut into chunks
2 celery sticks, sliced
1 bay leaf
250g closed-cup mushrooms, halved
100g self-raising flour
2 tbsp fresh parsley, chopped
50g reduced-fat spread
1 pinch ground black pepper
Heat the vegetable oil in a large flameproof casserole dish or saucepan. Add the beef, a handful at a time, and cook over a high heat for about 2-3 minutes until sealed and browned.
To make the dumplings, sift the flour into a bowl and add the parsley and some black pepper. Add the reduced-fat spread to the flour, then rub in with your fingertips until the mixture looks like fine crumbs. Add just enough cold water (about 2 tbsp) to make a soft dough. Knead the dough lightly for a moment, then form into 12 small dumplings.
Add the dumplings to the stew, letting them sit on the surface. Cover and cook for another 25-30 minutes, until the dumplings are light and fluffy, then serve.