Whoops something went wrong
We're having troubles updating this score right now, check back later to try again.
Spicy chicken and salad wrap recipe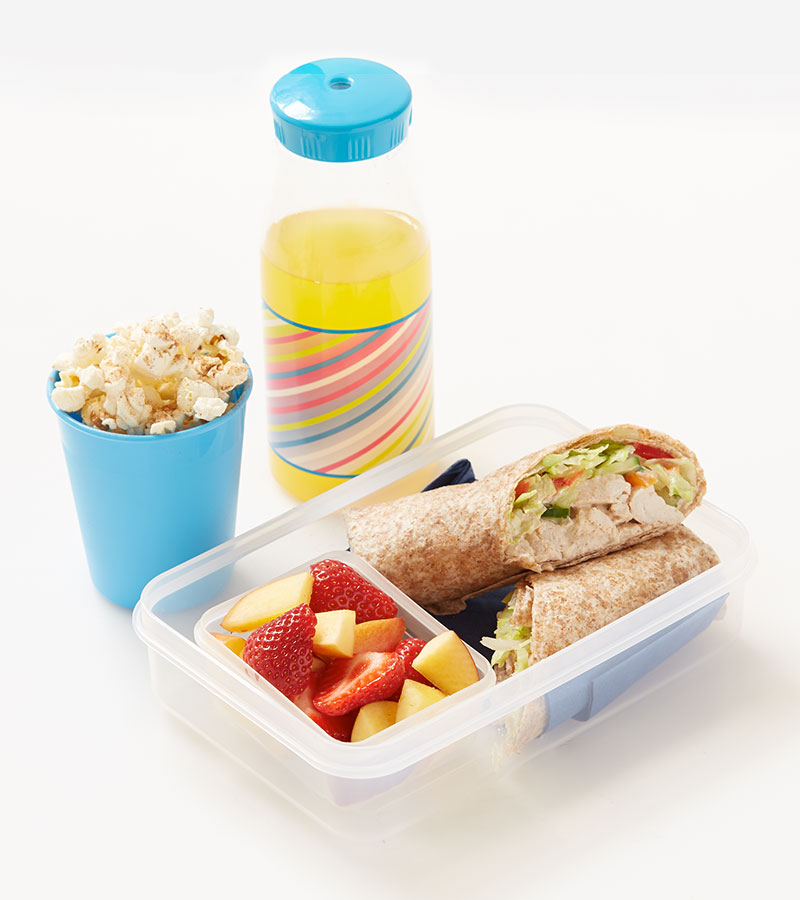 1 tbsp low-fat Greek style yoghurt
¼ tsp of curry powder, to taste
Large pinch of chilli powder, to taste
85g cooked chicken breast, chopped into small pieces
1 large wholemeal wrap
Small wedge of lettuce, to give 2 tbsp when shredded
3 slices of cucumber, chopped
1 slice of pepper, chopped


Complete your lunchbox with:
Peach and strawberry slices
Homemade popcorn (for example flavoured with cinnamon)
150ml fruit juice drink (with no added sugar)
Nutritional information

Nutritional analysis, per serving (e.g. 255g serving)

1,588kJ / 377kcal
8.2g fat of which saturates 3.2g
37.9g carbohydrate of which sugars 6.1g
6.5g fibre
34.7g protein
1.2g salt

(Main recipe only – doesn't include extras or drink)
Mix the yoghurt and spices to taste and add the chicken.
Spread the chicken mixture on the wrap, then sprinkle on the lettuce, cucumber and pepper.
Fold opposite edges of the wrap, to keep the filling in, then roll up and cut in half.