Whoops something went wrong
We're having troubles updating this score right now, check back later to try again.
Spicy chicken and salad sandwich recipe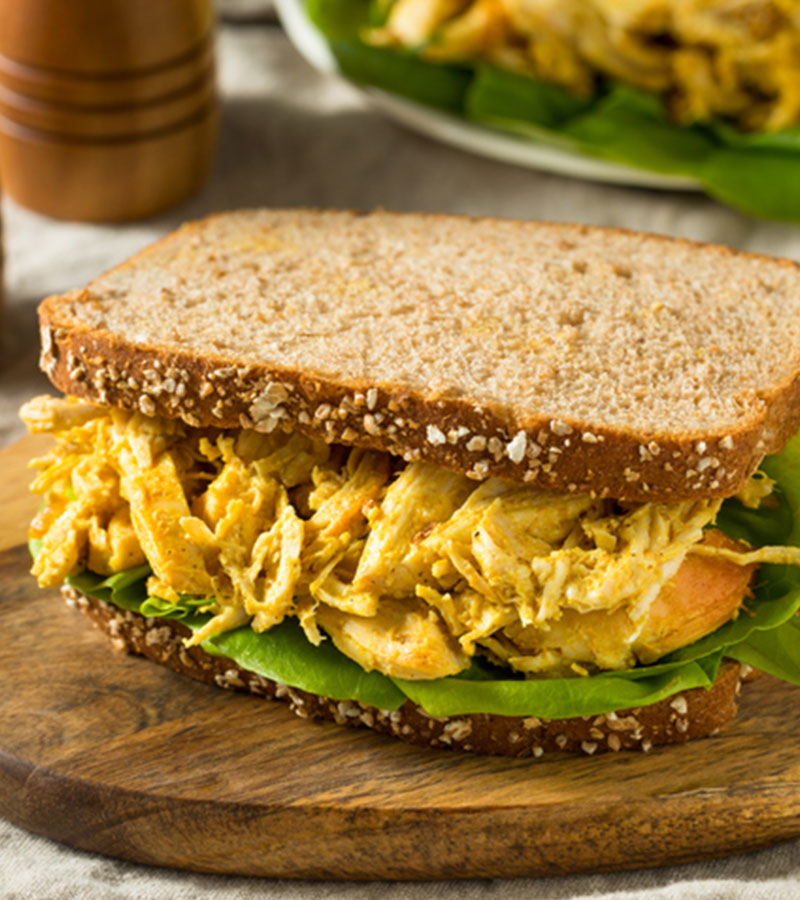 1 tbsp low-fat plain yoghurt
¼ tsp of mild curry powder, to taste
85g cooked chicken, chopped
2 slices of wholemeal bread
1 small wedge of lettuce, shredded
1 small carrot, grated
1 small piece of cucumber, sliced
Nutritional information

Nutritional information is not currently available for this recipe.
Mix the yoghurt and curry powder to taste, then add the chicken.
Fill the sandwich with the chicken mixture, lettuce and carrot.
Cut into quarters and serve with the cucumber on the side.