Whoops something went wrong
We're having troubles updating this score right now, check back later to try again.
Soft cheese and salad sandwich recipe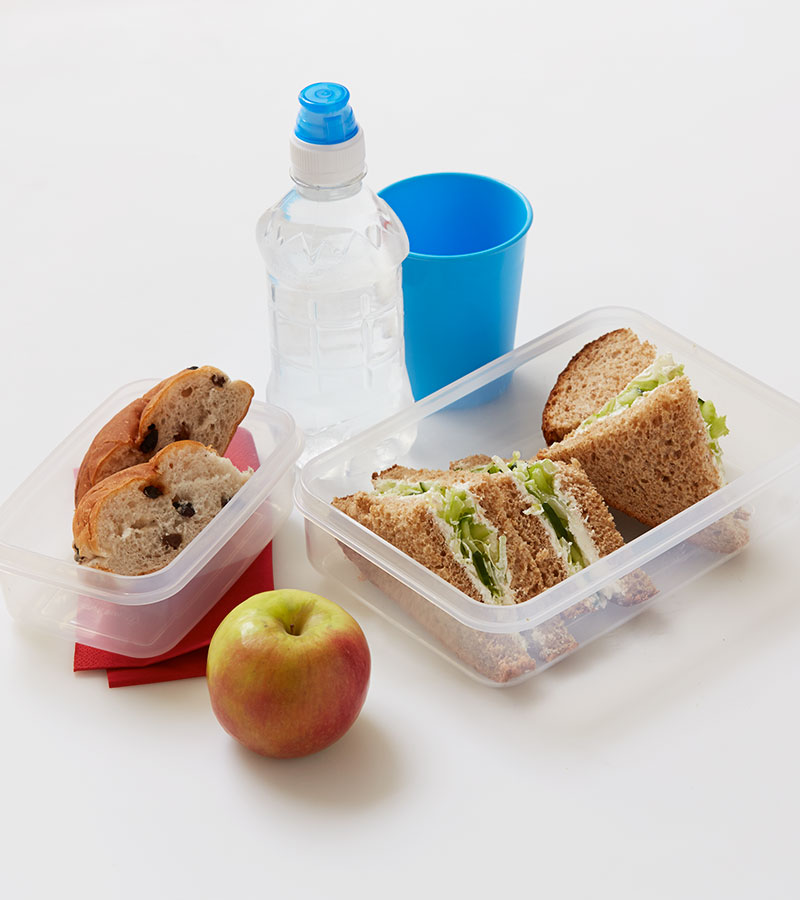 2 thick slices of wholemeal bread
2 tbsp medium-fat soft cheese
3cm piece of cucumber, finely chopped
20g celery (about ⅔ of a stick), finely chopped
Small wedge of lettuce, to give 2 tbsp when shredded
Pinch of black pepper or paprika, optional


Complete your lunchbox with:
An apple
Fruit teacake
Small bottle of water
Nutritional information

Nutritional analysis, per serving (e.g. 198g serving)

1,120kJ / 266kcal
5.9g fat of which saturates 2.6g
37.1g carbohydrate of which sugars 4.2g
7.0g fibre
12.7g protein
1.1g salt

(Main recipe only – doesn't include extras or drink)
Spread both slices of bread with the cheese.
Pat the salad dry and use to fill the sandwich, sprinkling with pepper or paprika if using.