Whoops something went wrong
We're having troubles updating this score right now, check back later to try again.
Soft cheese and salad sandwich recipe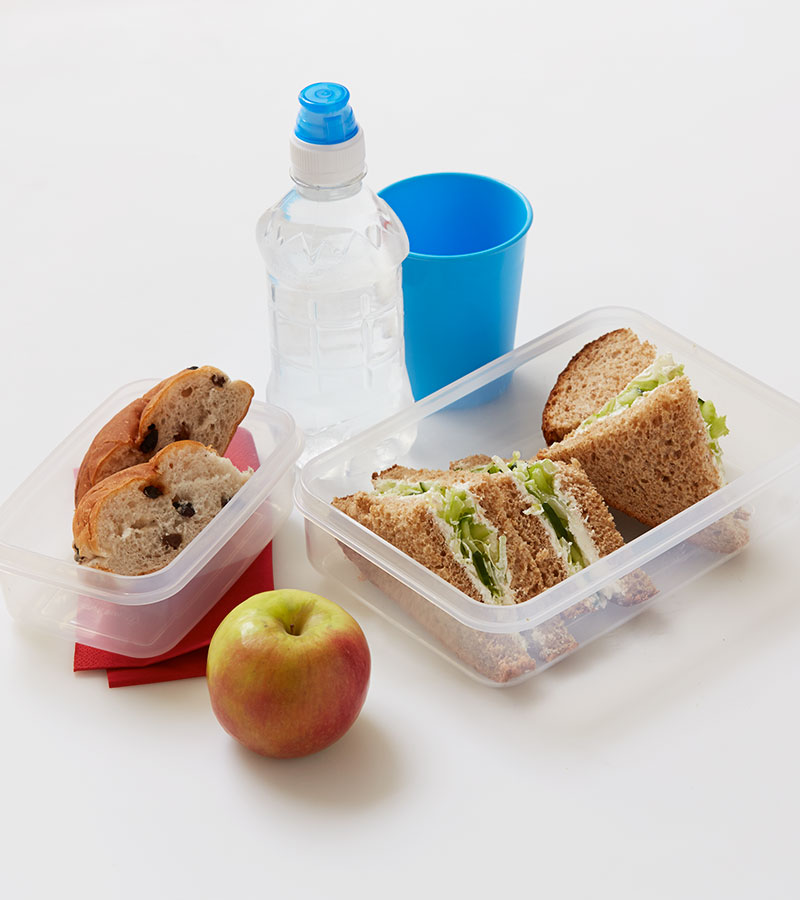 2 thick slices of wholemeal bread
2 tbsp medium-fat soft cheese
3cm piece of cucumber, finely chopped
20g celery (about ⅔ of a stick), finely chopped
Small wedge of lettuce, to give 2 tbsp when shredded
Pinch of black pepper or paprika, optional


Complete your lunchbox with:
An apple
Fruit teacake
Small bottle of water
Spread both slices of bread with the cheese.
Pat the salad dry and use to fill the sandwich, sprinkling with pepper or paprika if using.