Whoops something went wrong
We're having troubles updating this score right now, check back later to try again.
Mediterranean potato bake recipe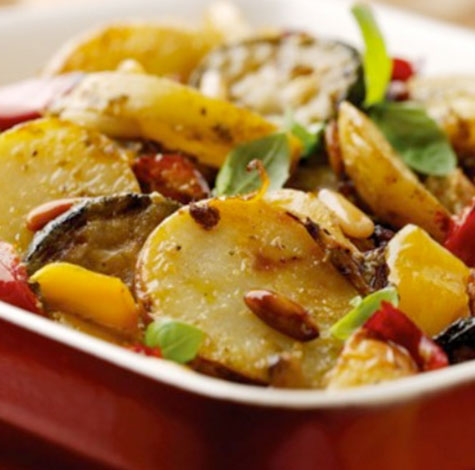 800g salad potatoes, thickly sliced
50g pine nuts, chopped
1 tsp olive oil
Swappable or optional
1 courgette, sliced
1 aubergine, sliced
1 red pepper, deseeded and sliced
1 yellow pepper, deseeded and sliced
1 tbsp red pesto (optional)
Swap tip
Swap in veg like chopped broccoli, a few mushrooms or whatever you have! Remember, you can always swap fresh vegetables for tinned or frozen.
Preheat the oven to 200C/180C fan/gas mark 6.