Whoops something went wrong
We're having troubles updating this score right now, check back later to try again.
Mac 'n' veg slices recipe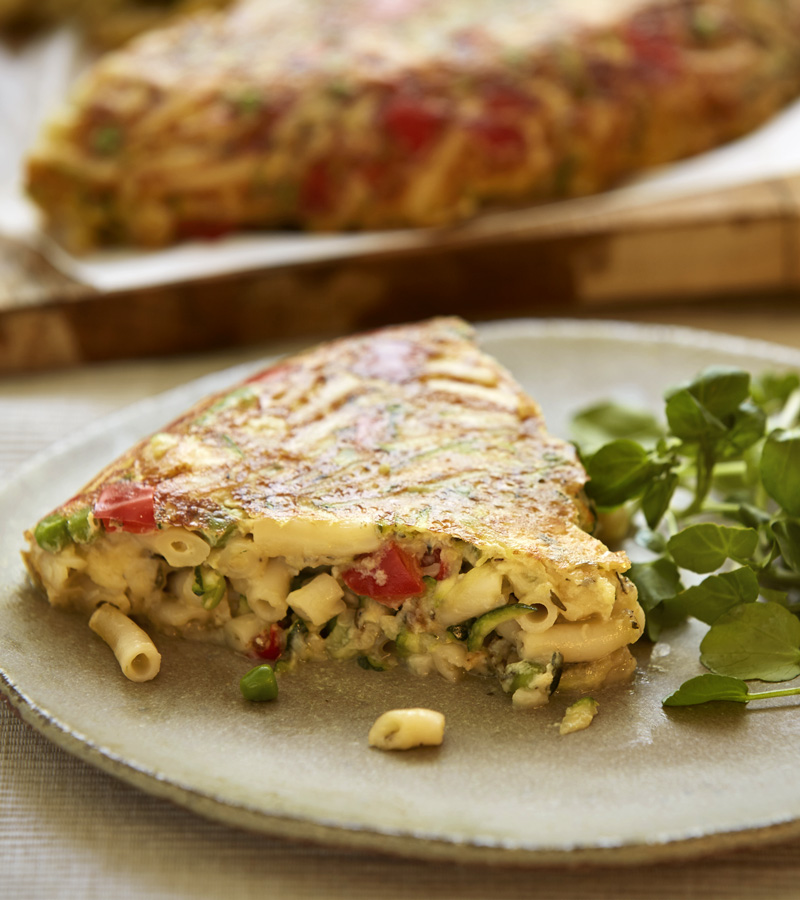 100g macaroni
1 tsp vegetable oil
1 pepper, any colour, deseeded and chopped
1 small courgette, grated
100g frozen peas (or sweetcorn)
4 eggs
2 tbsp semi-skimmed or 1% fat milk
50g grated reduced-fat cheddar
2 tsp dried mixed herbs
1 pinch ground black pepper
Salad, to serve
Cook the macaroni in boiling water for 10-12 minutes, until just tender. Rinse with cold water to cool it quickly, then drain thoroughly.
Beat the eggs and milk together, then stir in the reduced-fat cheese and dried herbs. Season with black pepper. Pour into the frying pan and cook over a low heat for 4-5 minutes, without stirring, to set the base. Meanwhile, preheat the grill to medium-high.
Put the frying pan under the grill and cook for 4-5 minutes until the surface has set and is golden brown. Serve hot, warm, or cold, cut into wedges - with some salad on the side.