Whoops something went wrong
We're having troubles updating this score right now, check back later to try again.
Ewa oloyin with plantain recipe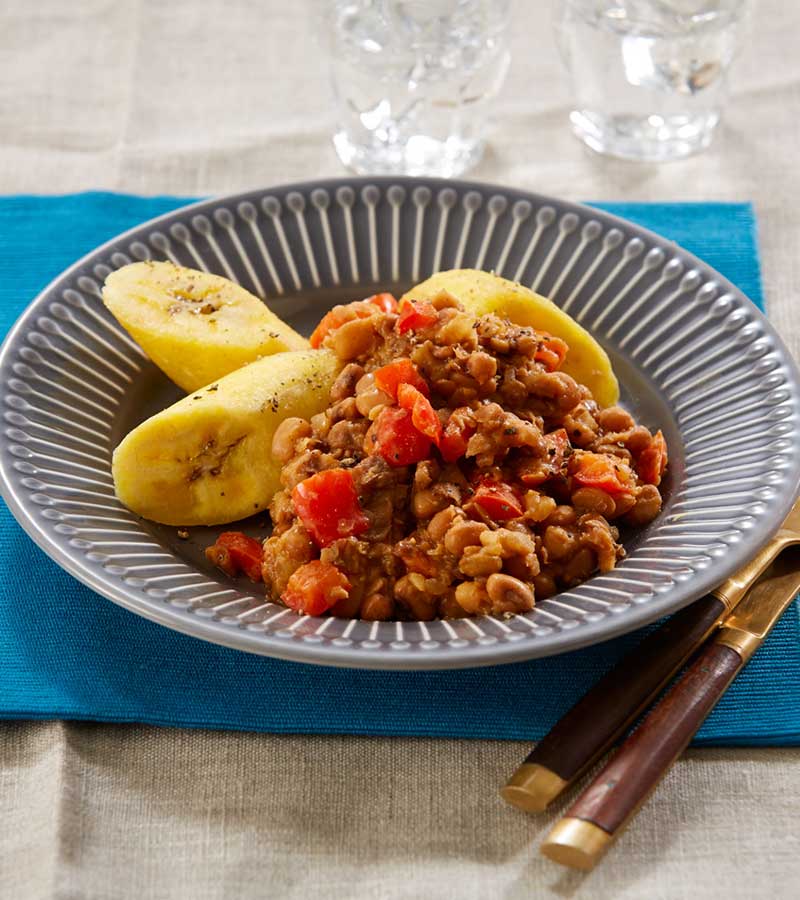 300g honey beans or black-eyed beans (washed, soaked overnight and drained)
150g onion, chopped
2 teaspoons vegetable oil
1 teaspoon ground chilli pepper
1 teaspoon salt (optional)
150g red bell pepper, chopped
1 litre of water
2 medium-sized ripe plantains, peeled and cut into 4 or 5 pieces each
Nutritional information

Nutritional analysis, per adult portion (¼ recipe)

1,1113kJ / 265kcal
11g protein
41g carbohydrate, of which 9.1g sugars
4.9g fat, of which 0.6g saturates
5.4g fibre
0.7g salt
To make the ewa oloyin, first bring 700ml of water to the boil in a large saucepan. Add the beans and half the onion, then cover and cook on medium-low heat for about 40 minutes. Check whether they're ready by crushing a few beans with the back of a fork – they should be easy to mash. If not, add more water (200ml at a time) and check again in another 10 minutes.
Add the rest of the onion to the pot along with the oil, ground pepper and salt. Stir well and allow to cook for a further 5 minutes on low heat. Add the chopped bell pepper, stir and simmer for another few minutes, before turning off the heat and leaving to cool until it's time to serve.
About 10 minutes before the beans are ready, steam the pieces of plantain until soft when pricked with a fork (about 12 to 15 minutes). Serve in a bowl with a ladle of beans and enjoy.