Whoops something went wrong
We're having troubles updating this score right now, check back later to try again.
Egg mayonnaise and lettuce bap recipe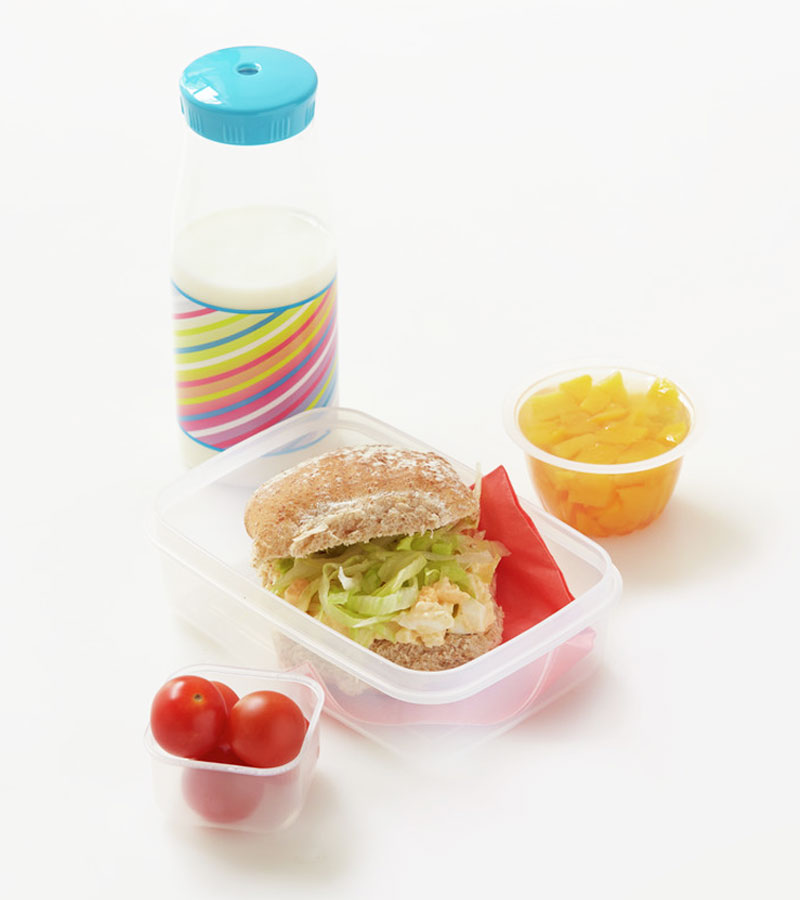 1 egg
1 level tbsp reduced-calorie mayonnaise
Large pinch of black pepper
1 large wholemeal bap
Small wedge of lettuce, to give 2 tbsp when shredded


Complete your lunchbox with:
5 cherry tomatoes
Fruit snack pot (tinned fruit in juice)
200ml semi-skimmed milk
Place the egg in a small saucepan covered with water, bring to the boil and cook for 10 minutes. Plunge in cold water and leave to cool.
Remove shell and mash the egg with the mayonnaise and pepper.
Use to fill the bap, topping with the lettuce.