Whoops something went wrong
We're having troubles updating this score right now, check back later to try again.
Creamy hummus dip with pitta bread and vegetable sticks recipe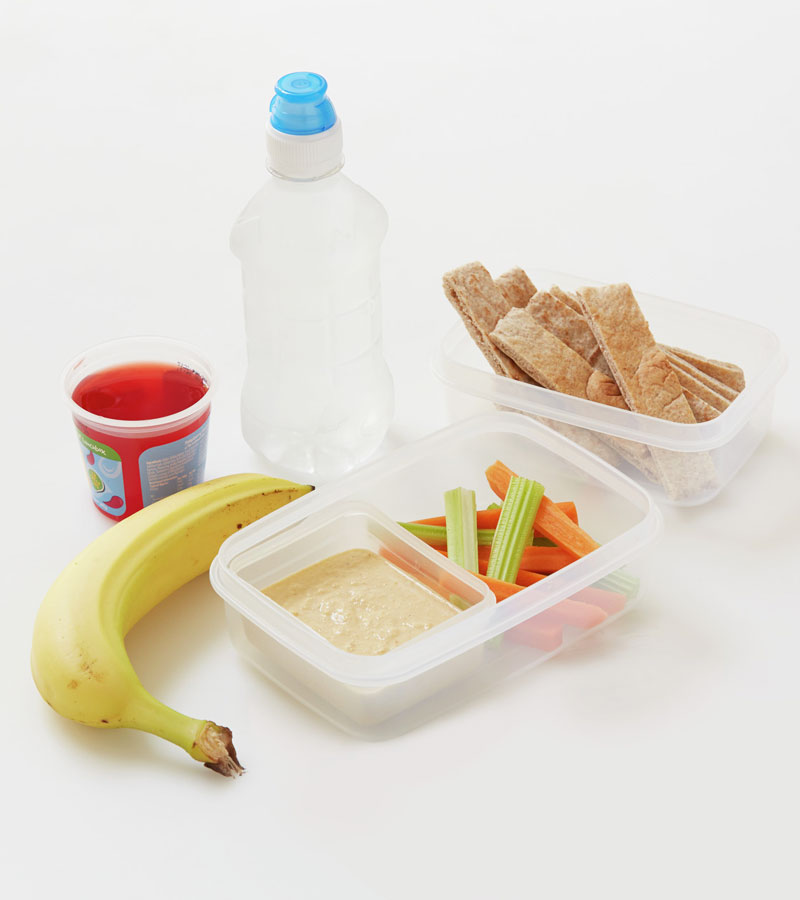 2 heaped tbsp tinned chickpeas
Juice of ½ lemon
1 tbsp low-fat Greek style yoghurt
1 tbsp olive oil
¼ tsp paprika (or to taste)
¼ tsp cumin (or to taste)
1 clove of garlic (peeled)
1 large wholemeal pitta bread, cut into strips
1 small carrot, cut into sticks
1 stick of celery, cut into sticks


Complete your lunchbox with:
Banana
Sugar-free jelly pot
Small bottle of water
Nutritional information

Nutritional analysis, per serving (e.g. 276g serving)

1,906kJ / 454kcal
15.6g fat of which saturates 2.8g
57.1g carbohydrate of which sugars 8.5g
10.8g fibre
15.9g protein
0.9g salt

(Main recipe only – doesn't include extras or drink)
Put the chickpeas, lemon juice, yoghurt, oil, spices and garlic in a bowl.
Using a hand blender, mix together until smooth.
Serve with the pitta bread strips and carrot and celery sticks.