Whoops something went wrong
We're having troubles updating this score right now, check back later to try again.
Couscous with chicken and peas recipe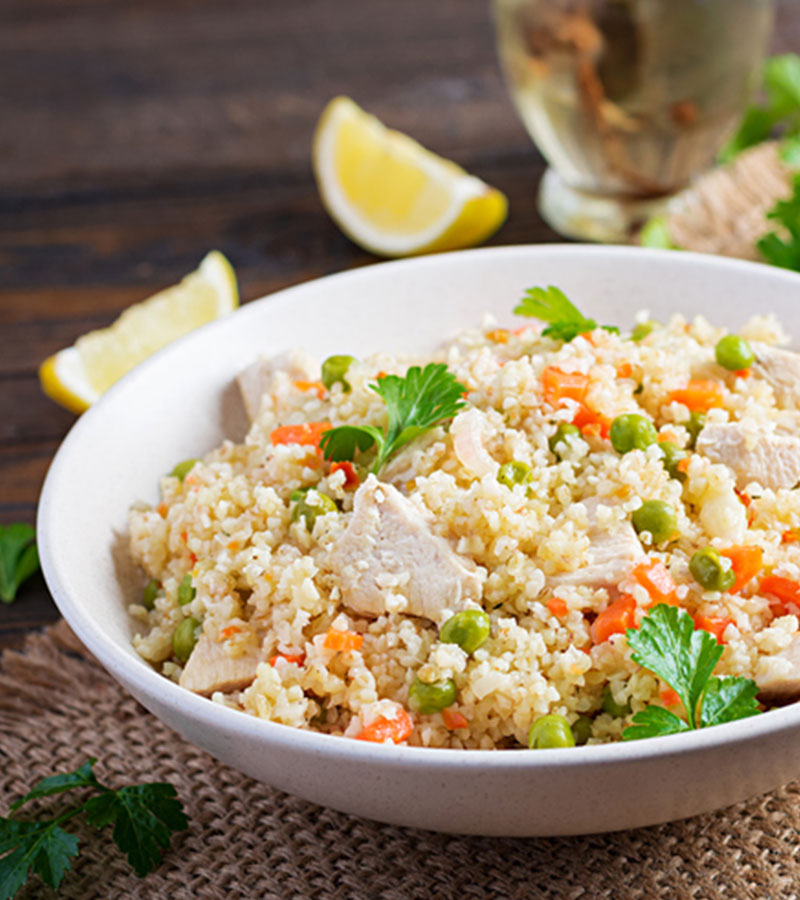 50g plain couscous
85g cooked chicken, chopped
40g frozen peas
4 cherry tomatoes, chopped
½ a lemon, juiced
Nutritional information

Nutritional information is not currently available for this recipe.
Put the couscous in a large bowl and cover with boiling water. Leave for 10 to 15 minutes to swell and cool, then stir with a fork to fluff up the grains.
Add the chicken and tomatoes, squeeze over the lemon juice, stir it all to combine, and you're done!