Whoops something went wrong
We're having troubles updating this score right now, check back later to try again.
Choc cherry popcorn cakes recipe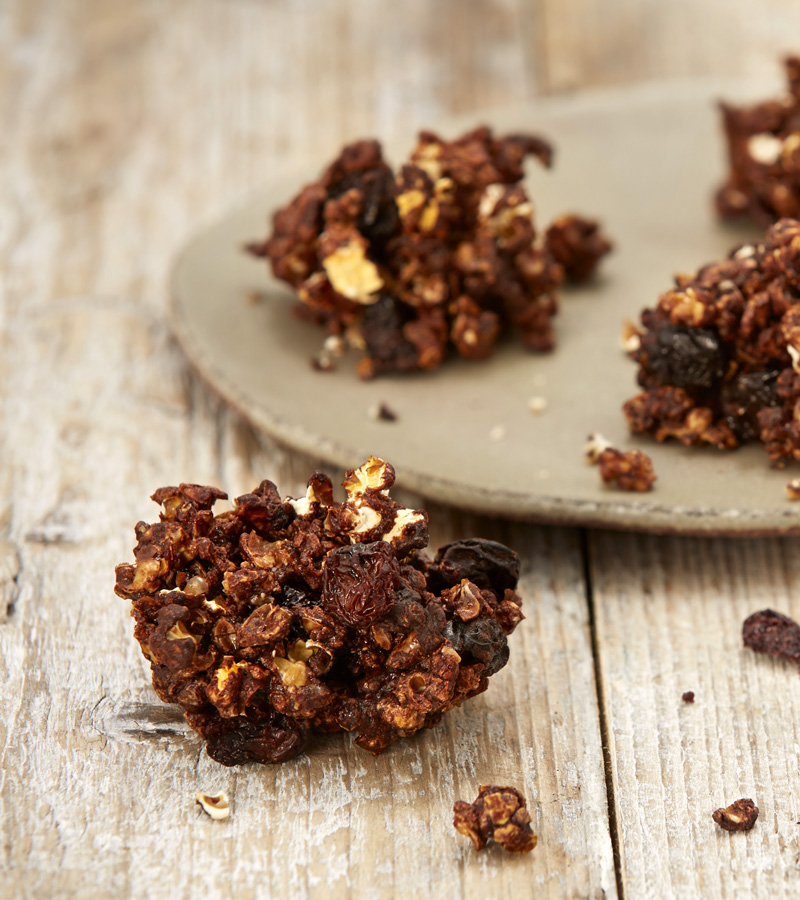 2 tsp vegetable oil
100g popping corn
2 egg whites
2 tsp unsweetened cocoa powder
65g dried cherries, chopped
Preheat the oven to 180C, fan oven 160C, gas mark 4. Put 14 paper bun cases into bun trays.
Heat the vegetable oil in a large heavy-based saucepan with a tight-fitting lid. Add the popping corn, put the lid on and shake the pan to coat the kernels in the oil. Put the pan over a medium-high heat. The kernels will begin to pop, and when they do, carefully shake the pan occasionally.
When the popping subsides, remove from the heat. Cool for 5 minutes.
Whisk the egg whites and cocoa powder together in a large bowl. Stir in the cooled popcorn and dried cherries. Share the mixture between the bun cases, then bake for 8 to 10 minutes until set. Cool.