Whoops something went wrong
We're having troubles updating this score right now, check back later to try again.
Chicken and banana korma recipe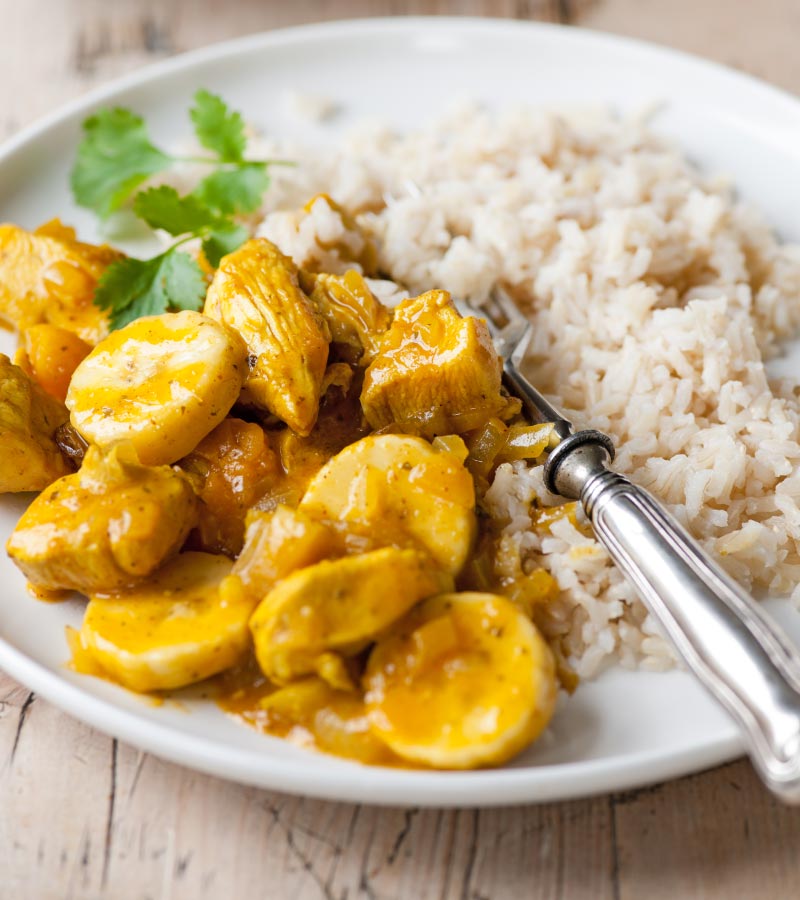 2 tsp vegetable oil
500g skinless, boneless uncooked chicken breasts, chopped
1 large onion, chopped
1 apple, cored and chopped
2 cloves of garlic, crushed
2 tbsp korma curry paste
400ml reduced-salt vegetable or chicken stock
25g sultanas or raisins
25g chopped ready-to-eat apricots
300g easy-cook long grain brown rice
1 tbsp cornflour
1 banana, sliced
4 tbsp low-fat, lower-sugar plain yoghurt
1 tbsp fresh coriander, chopped (to garnish)
1 pinch ground black pepper
Add the stock, raisins or sultanas and apricots. Bring to the boil, then reduce the heat and simmer, partially covered, for 35 minutes. Add a little more stock or water, if necessary.
Serve, topping each portion with 1 tbsp yoghurt and accompanied with the rice. Garnish with coriander, if using.