Whoops something went wrong
We're having troubles updating this score right now, check back later to try again.
Carrot and sultana mini pancakes recipe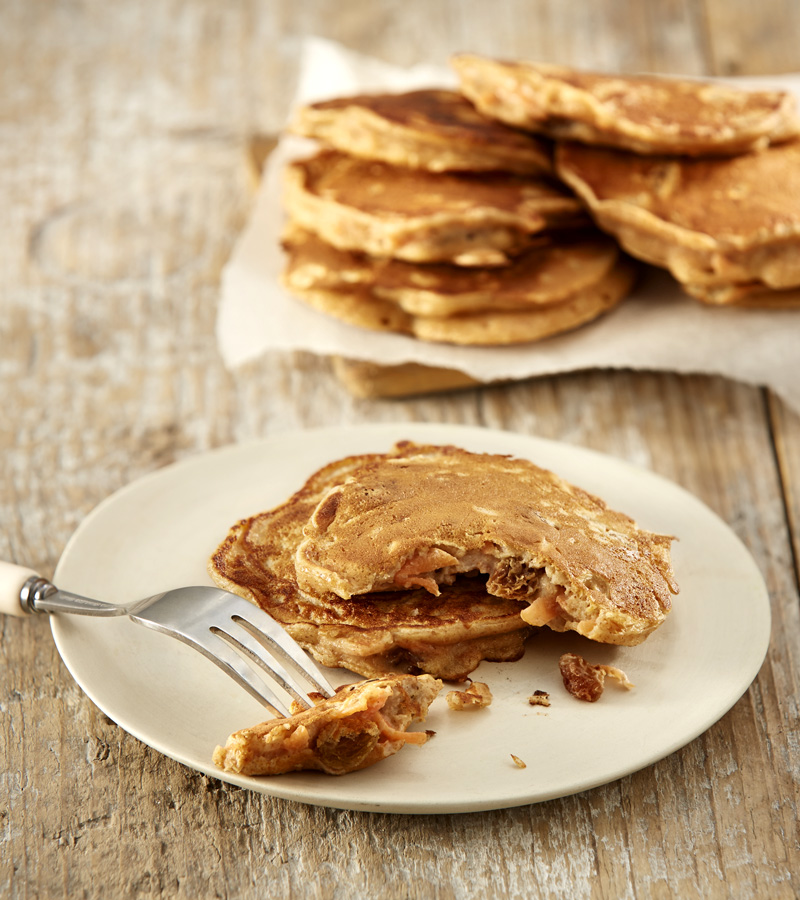 100g wholemeal self-raising flour
1 tsp ground mixed spice
1 large egg
80g grated carrot
4 tbsp low-fat, lower-sugar plain yoghurt
100ml semi-skimmed milk
30g sultanas or raisins
1 tsp vegetable oil
Nutritional information

Nutritional analysis, per scone

384kJ / 91kcal
4.1g protein
13.6g carbohydrate of which 5.3g sugars
1.9g fat of which 0.6g saturates
1.8g fibre
80mg sodium equivalent to 0.2g salt
Put the flour, mixed spice, egg, grated carrot, yoghurt and milk into a large mixing bowl and use a hand whisk or fork to mix together thoroughly.
Stir in the sultanas (or raisins).
Heat a non-stick frying pan over a medium heat. Add 2 to 3 drops of oil. Cook tablespoonfuls of the batter in batches, turning them over after 1 to 2 minutes to cook the other side. Make 8 mini pancakes altogether, adding a further 2 to 3 drops of oil to the frying pan with each batch.