Whoops something went wrong
We're having troubles updating this score right now, check back later to try again.
Carrot and courgette muffins recipe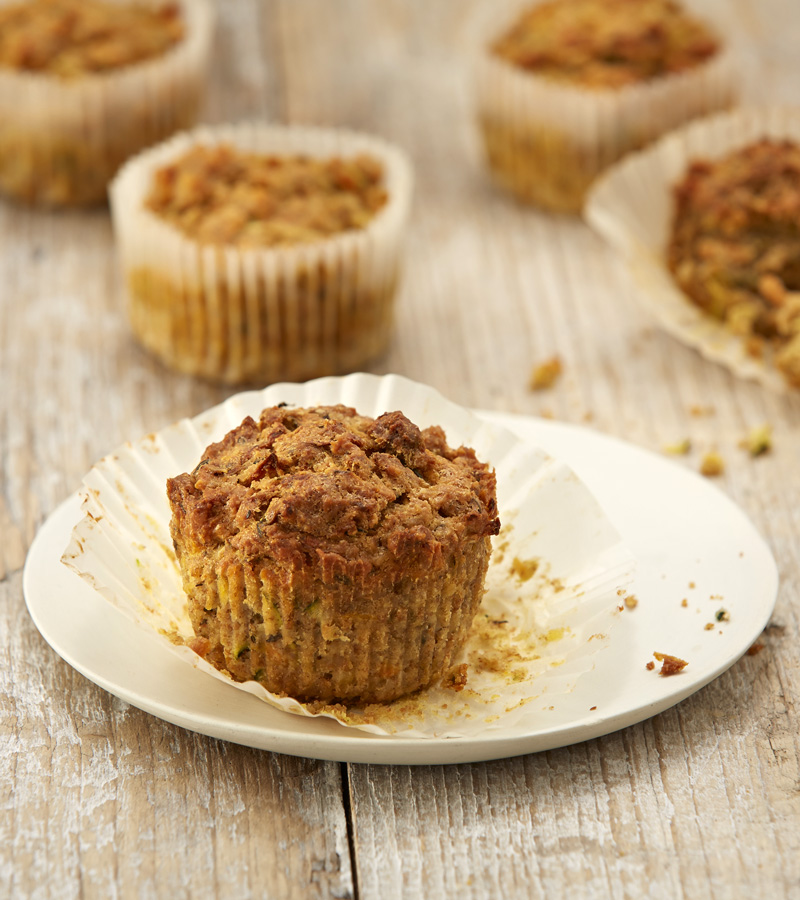 125g lower-fat spread, melted and cooled slightly
2 tbsp skimmed milk
2 large eggs, beaten
100g grated carrot
100g grated courgette
100g wholemeal self-raising flour
1 tsp baking powder
1 tsp mixed dried herbs
75g porridge oats
Preheat the oven to 180C, fan oven 160C, gas mark 4. Line a muffin tin with 8 paper muffin cases or squares of baking paper.
Mix together the cooled lower-fat spread, milk and eggs. Stir in the grated carrot and courgette.
In a separate large mixing bowl, combine the flour, baking powder, dried herbs and porridge oats.
Stir the wet ingredients into the dry ingredients, taking care that you do not over-mix. Spoon into the muffin cases and bake for 25 to 30 minutes, until firm and golden. Cool on a wire rack.