How to play...
1
Facing each other, hold hands with your toes touching. Lean back supporting each other, bend your knees, then come back up.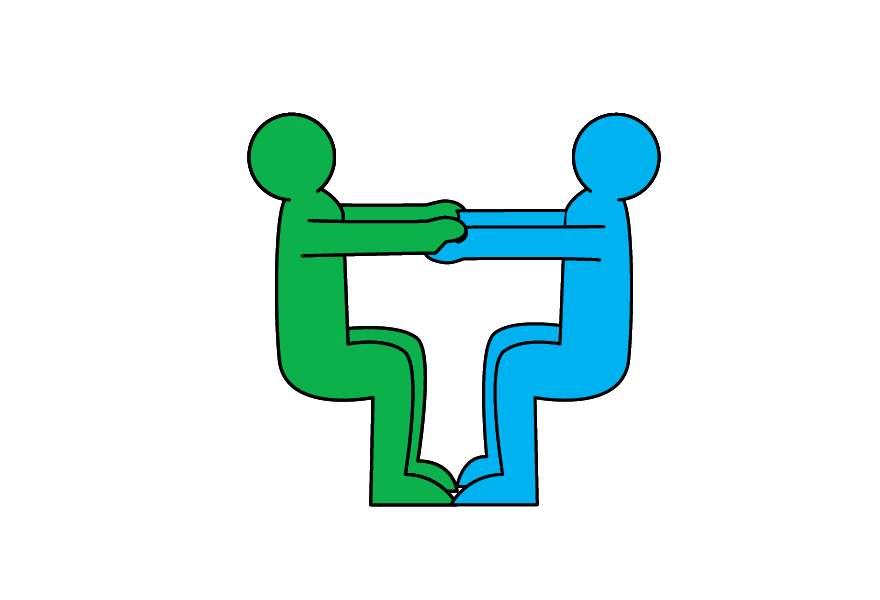 2
With your backs together, link arms. Sit down, stick your legs out, then stand up.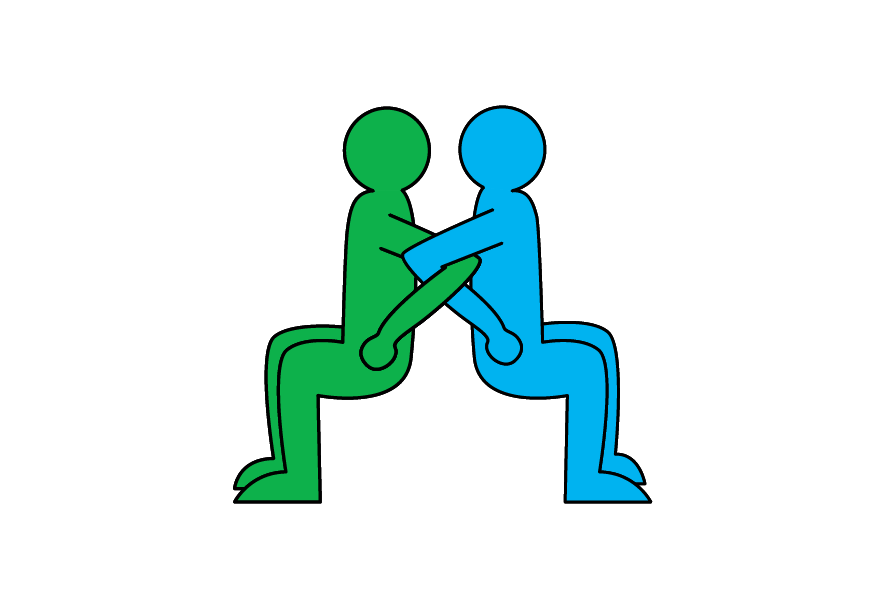 3
Lie on your backs opposite each other, so your toes are level with the other person's knees. Then circle your legs over theirs.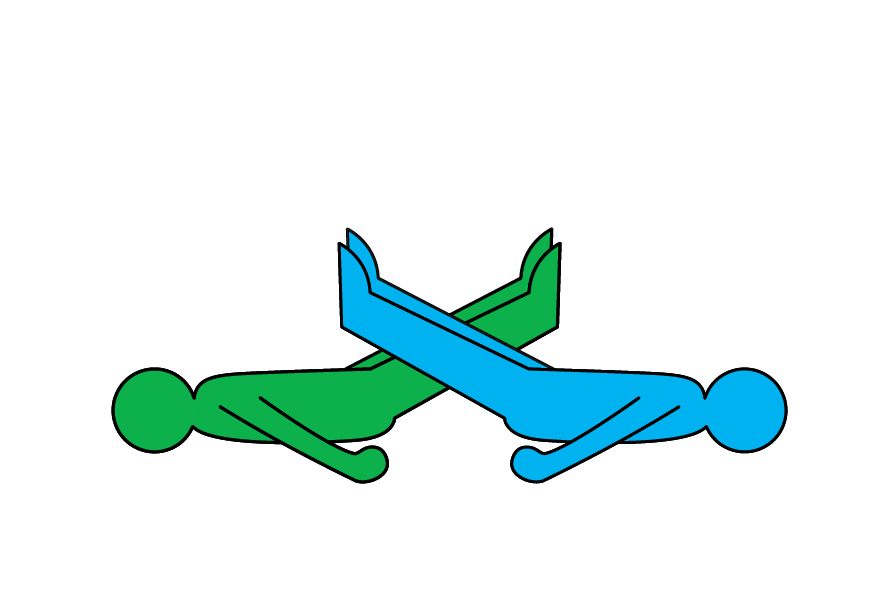 4
Repeat all 3 power moves for 10 minutes.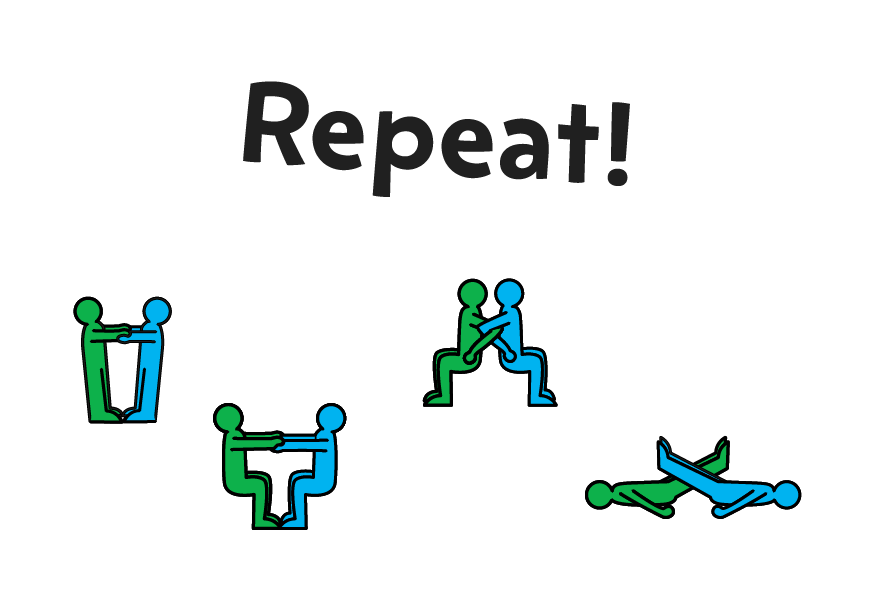 Whoops something went wrong
We're having troubles updating this score right now, check back later to try again.