Jungle Jig with Nala and Simba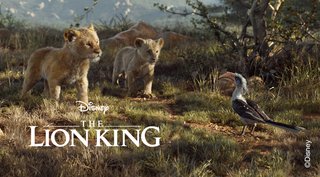 Nala and Simba are reunited in the jungle. Can you move to your own jungle beat?
Players: 1 or more
Where to play? Indoors or outdoors
How to play
Start playing some music or put the radio on.

---

Take 2 sideways steps right and tap the toes of your left foot on the ground in time with the music. Then do the same to the left.

---

Now add some arm moves! As you step each way, wave your arms side to side above your head!

---

Finally, after your 2 steps in each direction, do a special dance move. Try a star jump, dabbing, flossing or swivelling your hips like you have a hula hoop. It can be anything – make the most of your agility!

---

See if you can keep dancing for 10 minutes.