How to play...
1
It's time to create your very own brilliant dance routine. Put music on and grab an umbrella, stick or rolled-up newspaper and a hat, and start tap dancing!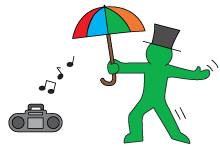 2
Wave your umbrella and hat in time to the music.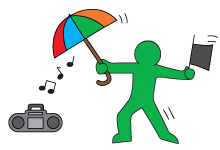 3
See if you can dance for 10 minutes. Add cool moves of your own!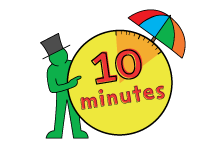 Whoops something went wrong
We're having troubles updating this score right now, check back later to try again.