Judy Hopps' Training Test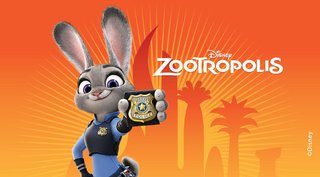 At the Zootropolis Police Academy, Judy has to prove she's got what it takes. Have you got the skills to pass this training test?
Players: 1 or more
Where to play? Indoors or outdoors
How to play
Stand to attention and start by doing 10 star jumps.

---

Now do 5 hops on your right leg, then 5 on your left.

---

Finish by running on the spot for 10 seconds and then salute.

---

Repeat this again as fast as Judy would for 10 minutes, or make up your own moves.